#107
7107 - 2014 One:1
Clear Carbon / Black
Left Hand Drive
VIN YT9LK1A36EA007107
General History
This was the second One:1 constructed and made its debut at the Goodwod Festival of Speed in June 2014. It was delivered to its customer in Germany in October 2014. It is the first privately registered One:1.
Exterior
Full clearcoated carbon fiber bodywork. Gold stripe accents on the sides, front bonnet and roof, extending onto the rear wing. Clear carbon One:1-specific movable rear wing. Clear carbon front splitter with triple winglets and vertical center strake. Gold accents on front bumper. One:1 specific air outlets in front bonnet, One:1-specific rear view mirrors. Clear carbon Aircore wheels, with black brake calipers originally; presently these are gold. Orange outlined Koenigsegg shield logo on engine cover. Roof air scoop, no rear window. When the car was shown at Goodwood it did not have the 3D printed titanium exhaust tip. This car now features this item, engraved with "One:1 Titanium".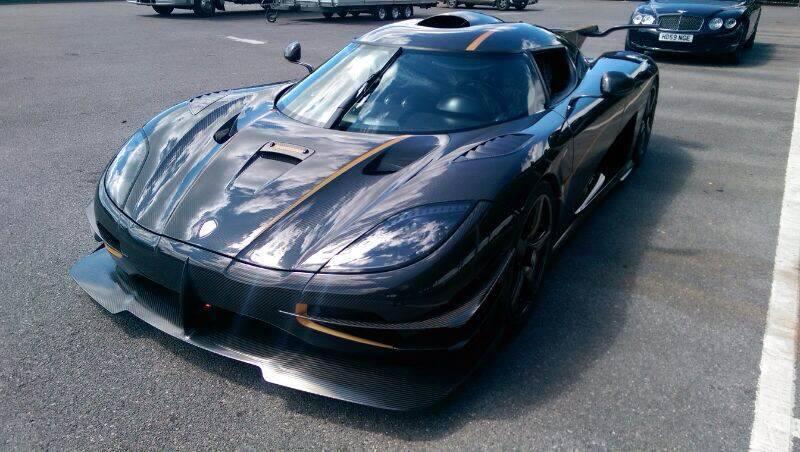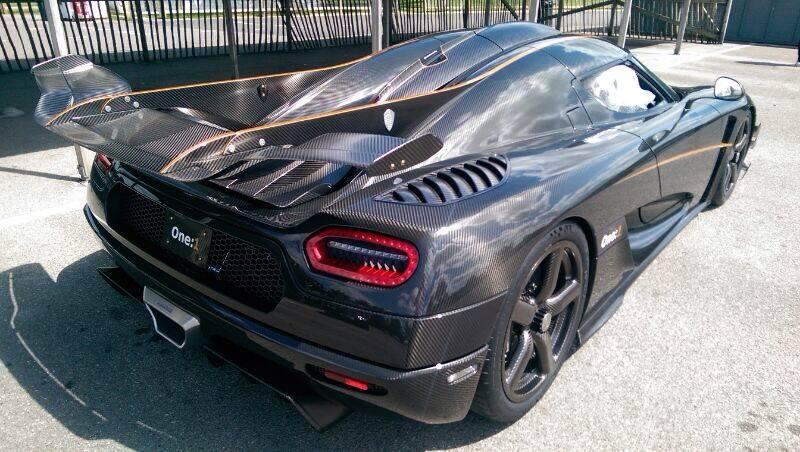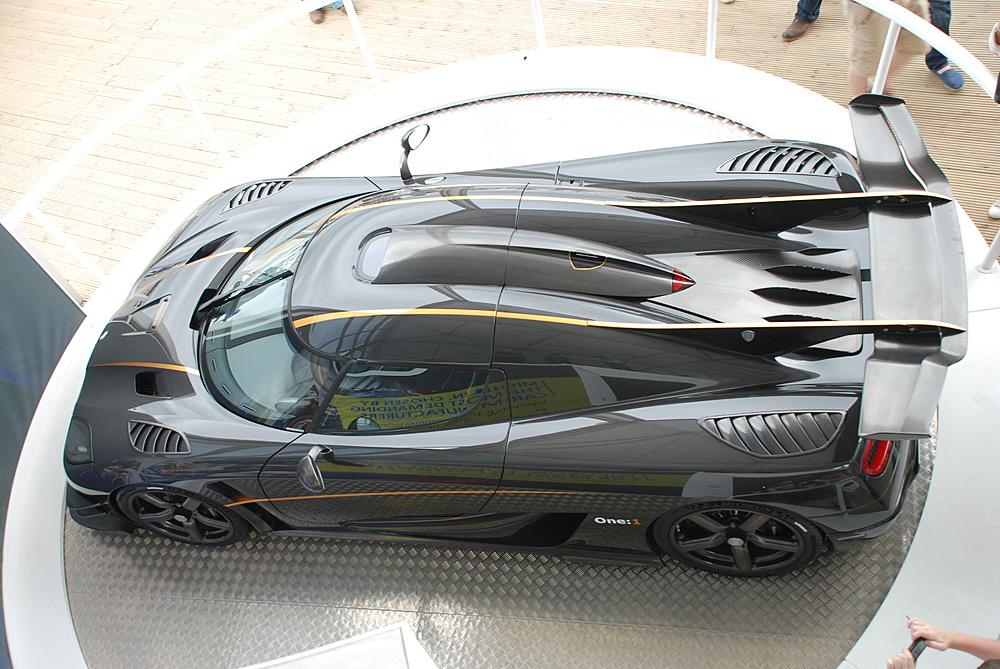 Interior
Predominantly black leather, with gold piping accents on seats and upper doors. Black console center section. Interestingly, this One:1 is equipped with standard Agera seats. Passenger airbag equipped. The rear bulkhead features the famous ghost logo, displaced from the nonexistent rear window.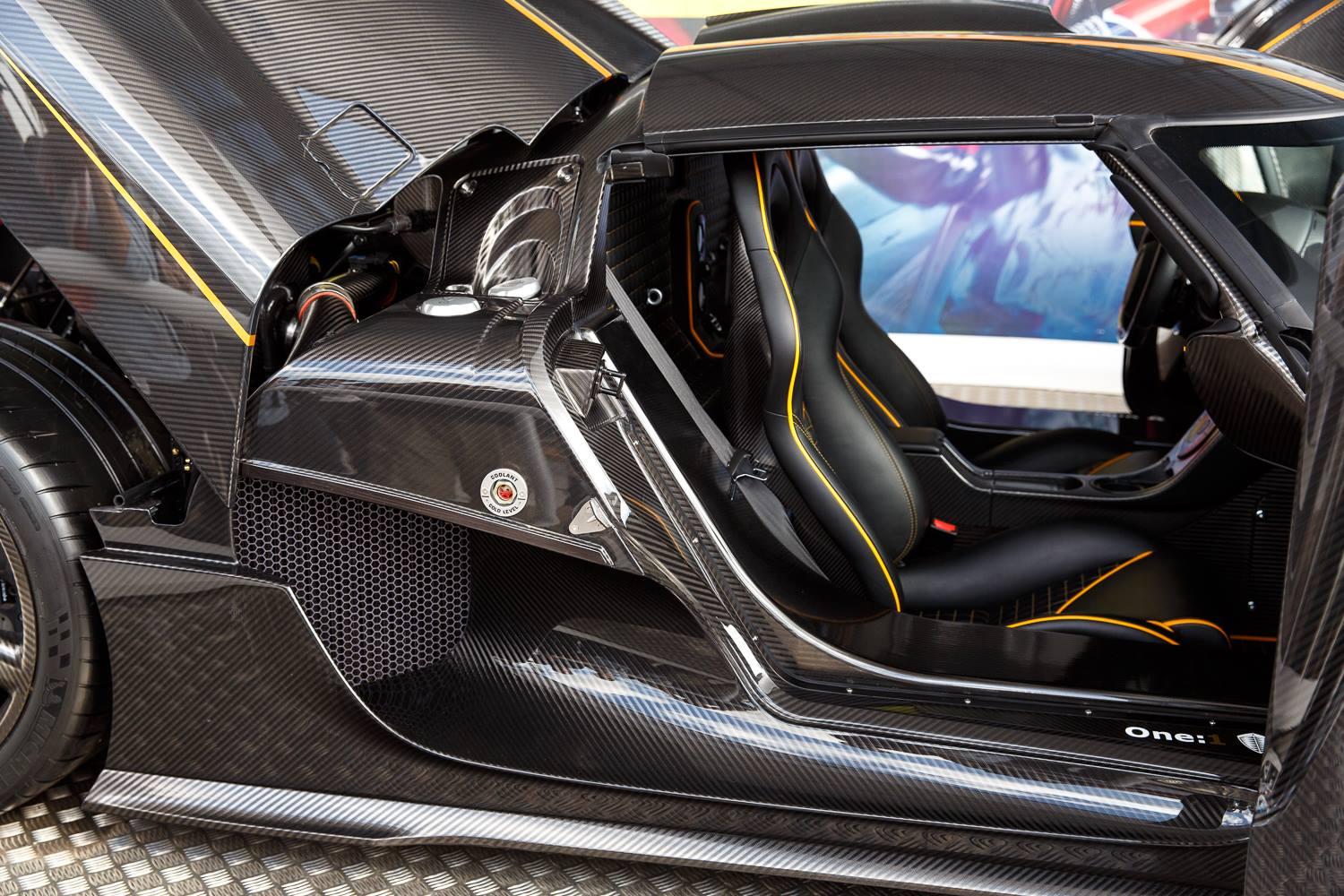 Engine
Specially developed Koenigsegg 5.0 liter twin-turbo engine, developing 1360 horsepower. Multi-fuel capability, Euro IV compliant.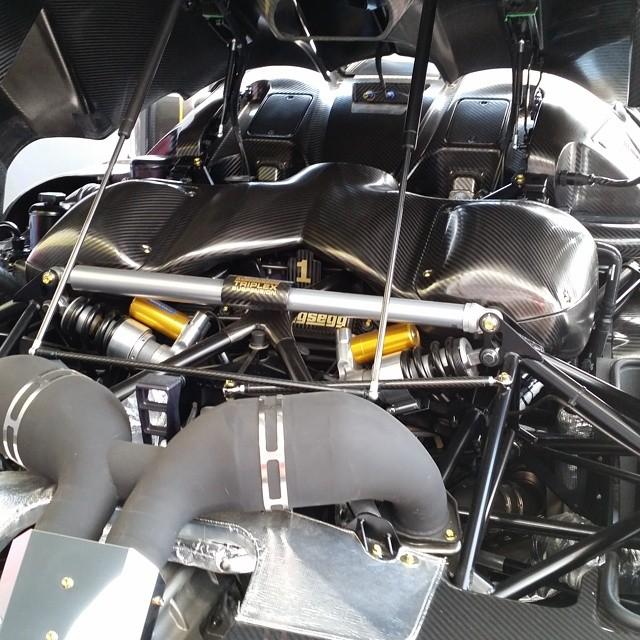 Trivia
When this customer was delivered to its customer in late 2014, the German registration system was not set up to accomodate a Kw power figure in excess of three digits. The system had to be amended so this car could be properly added. So this car has paved the way for other 1000+ Kw cars in Germany!
Data collected and page written by Matt