#002
7002 - 2001 CC8S "Bassel"
Blue / Blue & Beige, later Silver / Brown & Beige
Left Hand Drive
VIN YT9M1G0V8D1007002
General history
This CC8S made it's first public appearance at the Geneva Motor Show, march 2003 together with #7003, which most likely means that this Blue CC8S also was one of the first CC8S that was build. Not sure what happened to it after the Geneva show but at some point the exterior- and interior color were changed. Car is believed to have received some upgrades and resides currently in Germany.
Exterior
A very striking blue color was initially used for the exterior of this CC8S. A distinct "Bassel" badge was fitted to the rear of the car. But the blue was not to stay as the car was later repainted silver. Initially the "Bassel" badge stayed but was abandoned later. Unlike #7001, which was originally fitted with a
black rear wing, this car was not fitted with a rear wing.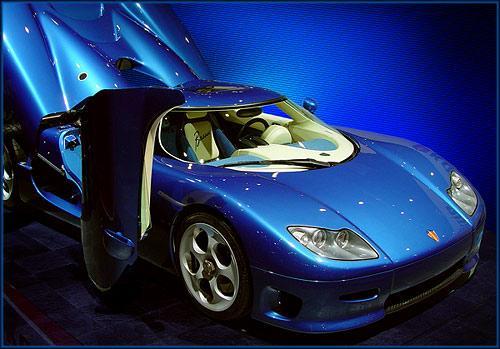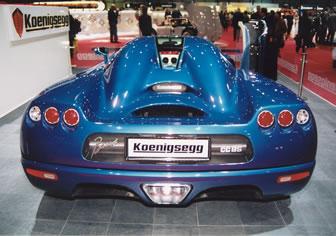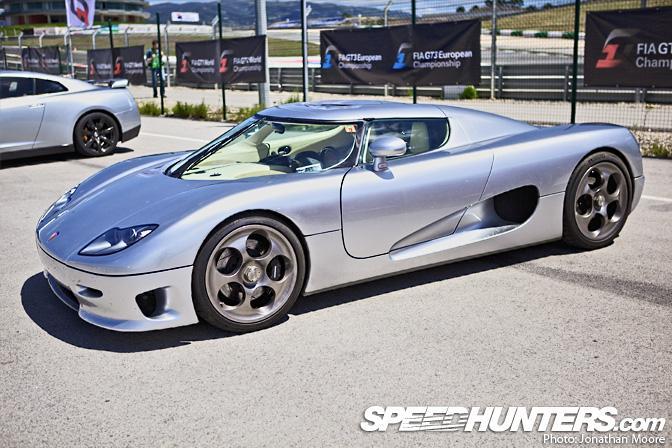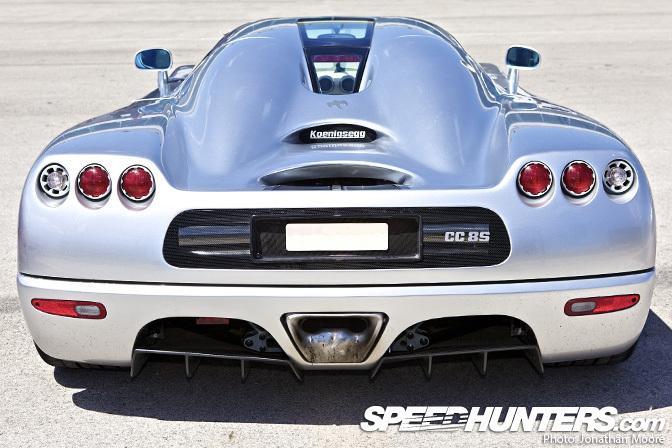 Interior
The Blue & Beige bi-color interior of this CC8S very nicely matched the blue exterior color. The seats were embroidered "Bassel". When the exterior color was changed into silver, the interior was also altered. The Beige parts were maintained but the blue accents of the interior were changed into light brown. The "Bassel" was maintained briefly but later abandoned. Judging by the last picture, there might have been some updates on the instruments, including some buttons on the steering wheel.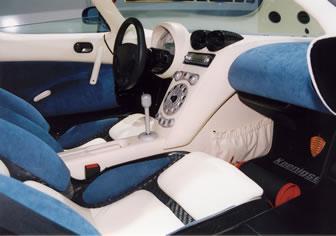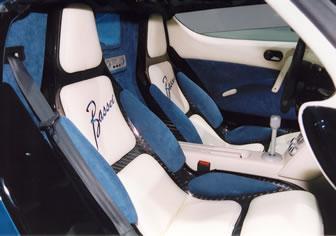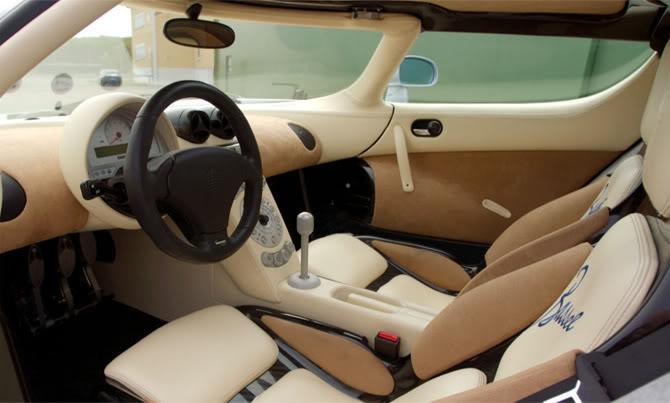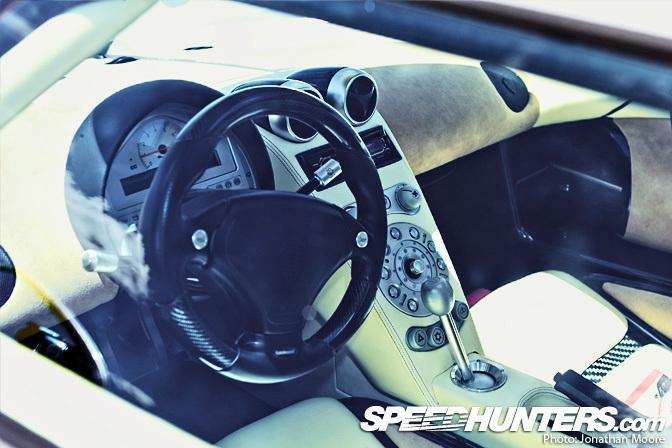 Engine
This CC8S sported the original CC8S engine, delivering 655 Hp. This car, just like #7001, was fitted with the early muffler set-up.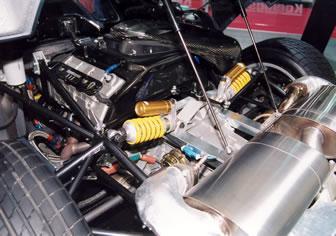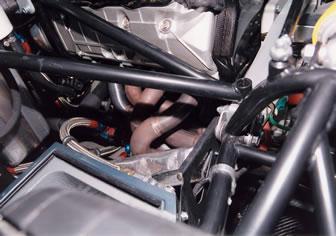 Trivia
"Bassel" seems to be the first, Lebanese, owner of this CC8S.
Links
* Archive Autosalon Singen:
Koenigsegg CC 8S Auto-Salon-Singen AG, Autosalon, Ferrari, Porsche, Mercedes, Bugatti, Autos, Cars
* Koenigsegg CC8S pictures:
[ Supercars.de ] - Koenigsegg CC 8S
* First owner Bassel:
Koenigsegg CC Info und Technische Daten gesucht
* Geneva, march 2003:
Story Archive March 10, 2003 (Page 1 of 2)
Data collected by J_C and Stephan

Data page written by Stephan