#050
7050 - 2008 CCX

Orange / Black

Right Hand Drive

VIN YT9XC44BX8A007050

General History
Originally delivered to Australia in mid 2008, imported by Carl Trad of Koenigsegg Australia. Trad has gone on record saying that this CCX was built to American emissions standards, which incidentally made it compliant with Australian regulations also, but that any further Koenigseggs built for Australian customers would be specifically constructed to the Australian regulatory requirements. (He had had some legal issues importing a previous car, the Australian CCR #026.)
Its first public appearance was on display in the lobby of Star City Casino, Sydney, in July 2008 preceding its showing at the Australian International Motor Show the same year. It was also scheduled to appear in February 2009 at Murray Walker's Extreme Machines exhibit at the Clipsal 500 motor race, but was reported by an attendee to have been a no-show at that event for reasons unknown.
This car has struggled to find an owner. It was first put up for sale through dealer Rick Damelian in March 2009 for 2.4mil AUD, advertised as "the only one in the Southern Hemisphere" (which may not have been strictly true since #051 may have been in South Africa by this time). It was next listed at Ferrari Maserati Sydney in June 2010 with 4km on the odometer and a price of 1.9mil AUD but was probably never in private ownership between these two appearances.
It then appeared in Scuderia Graziani dealership in Sydney around August 2010, before being exhibited the following October at the 2010 Australian International Motor Show.
Next report is of it being put up through auction house Pickles in late June of 2011, where it was referred on a bid of 1.4m AUD. It was still listed at this auction as belonging to Carl Trad, suggesting that he had owned it throughout all its previous appearances. It's not clear whether the referred bid was accepted or not so the car may still not have actually sold.
In 2012 #050 was listed in the fleet of a luxury rental firm in Sydney named Global Limousines, but whether they owned it or were borrowing it from the real owner as required is unknown. It can't have seen much road time in their service either way as when it was listed for sale once again around late 2013/early 2014, at a price of 1.3mil AUD, it still had only 281km on the odometer. It remained on sale up until at least the end of July 2014, but the online ad now marks the car as sold; so it has apparently passed to new ownership, but is yet to resurface.
Exterior
RHD in Lava Orange, distinguished from the very similar #051 (the South African CCX) by black mirrors and grey 11-spoke wheels. #050 has silver exterior details, bare carbon front spoiler, and no wing of any kind. This car doesn't appear to have undergone any visible modifications in its career and is presumably still "stock", insofar as that term ever applies to a Koenigsegg. We've not found any evidence of it having returned to Ängelholm for work or upgrades.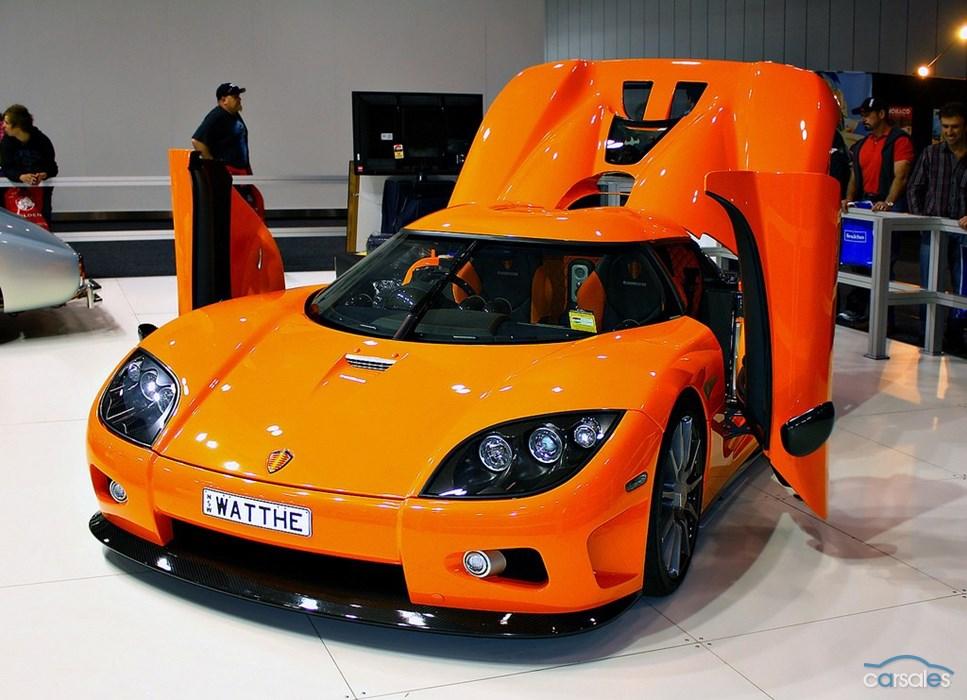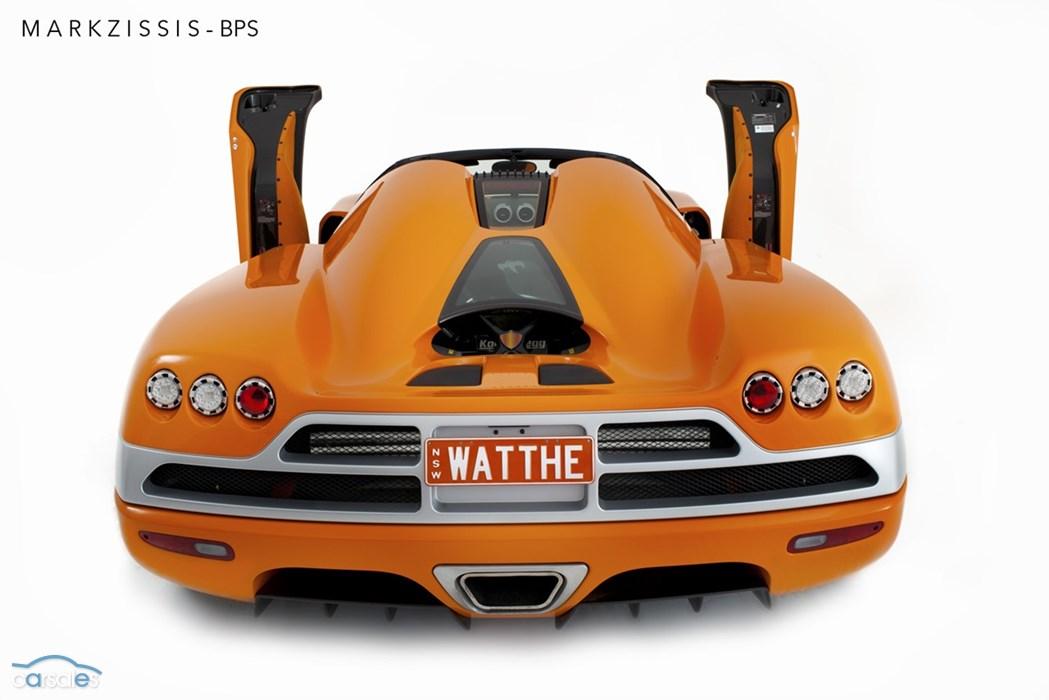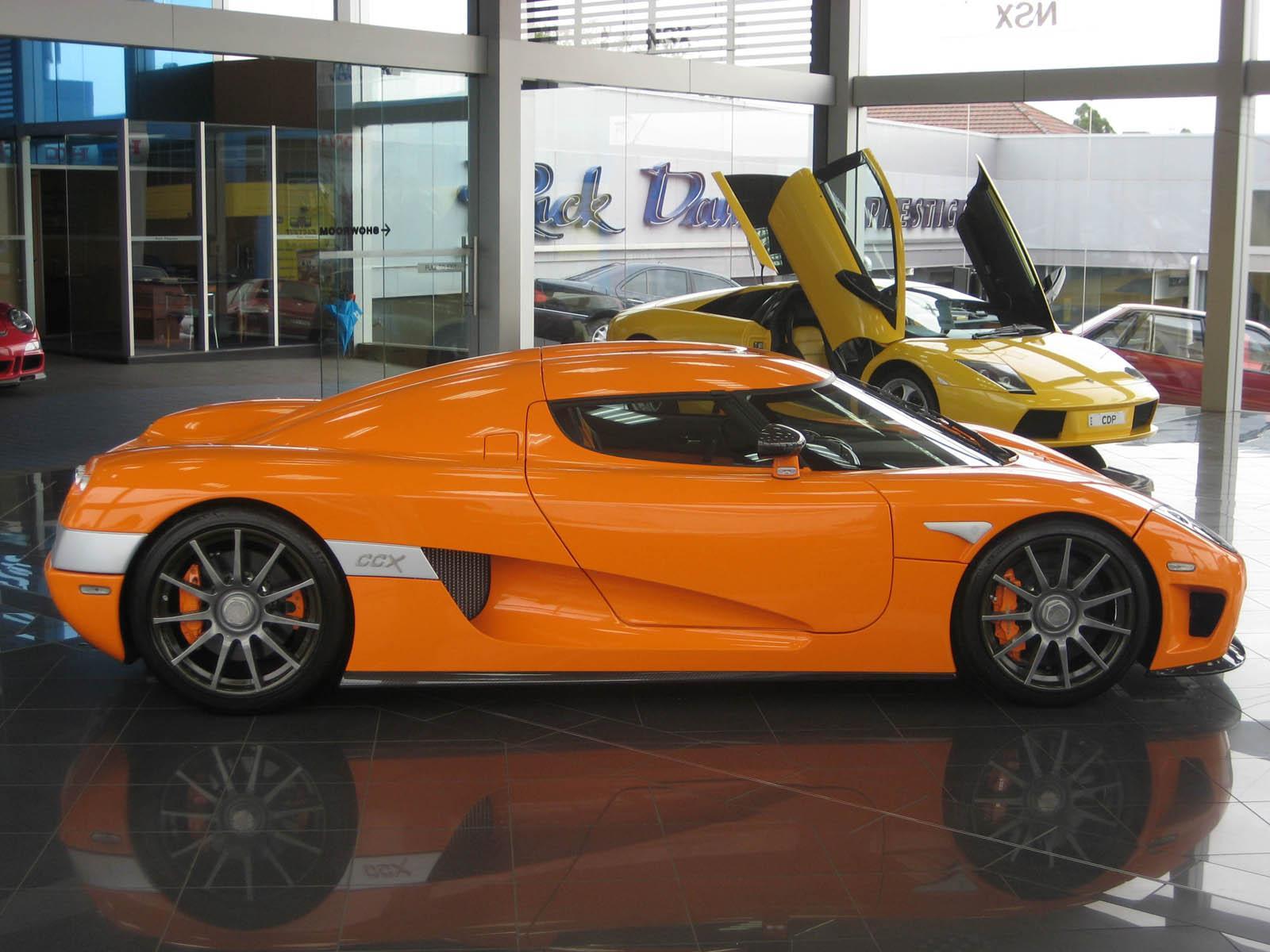 Interior
Black leather and alcantara with orange seat inserts, headliner and internal door trim panels. Carbon fibre and silver details on the dash.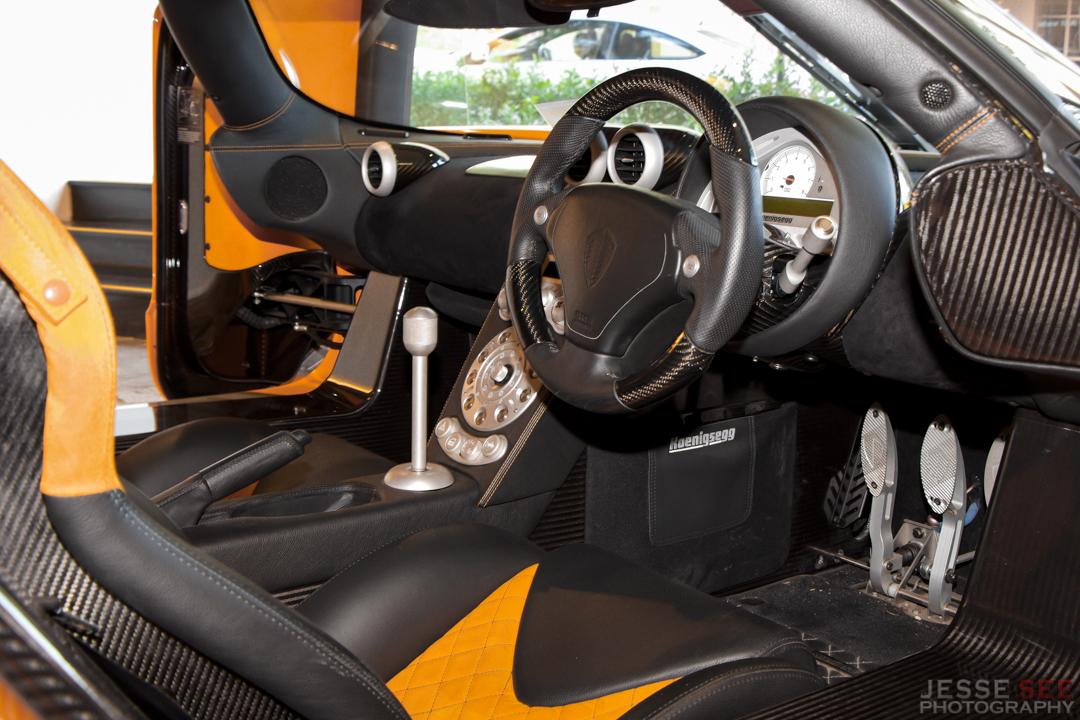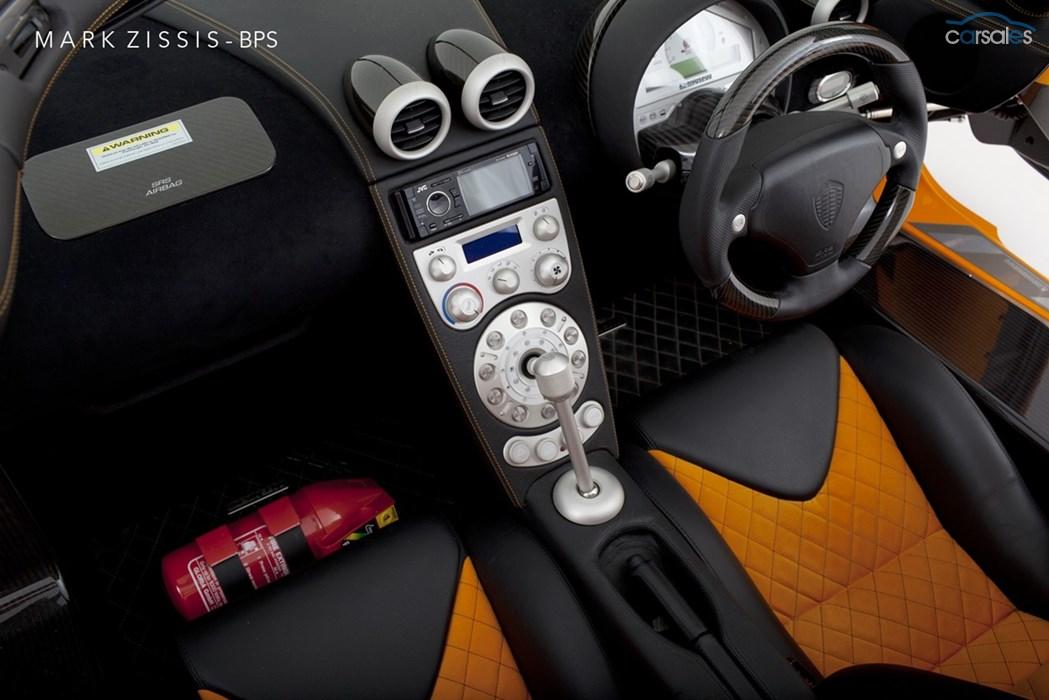 Engine
#050's engine seems to be the standard CCX 4.7 litre, twin-supercharged V8. Full manual transmission without the optional paddle shifters.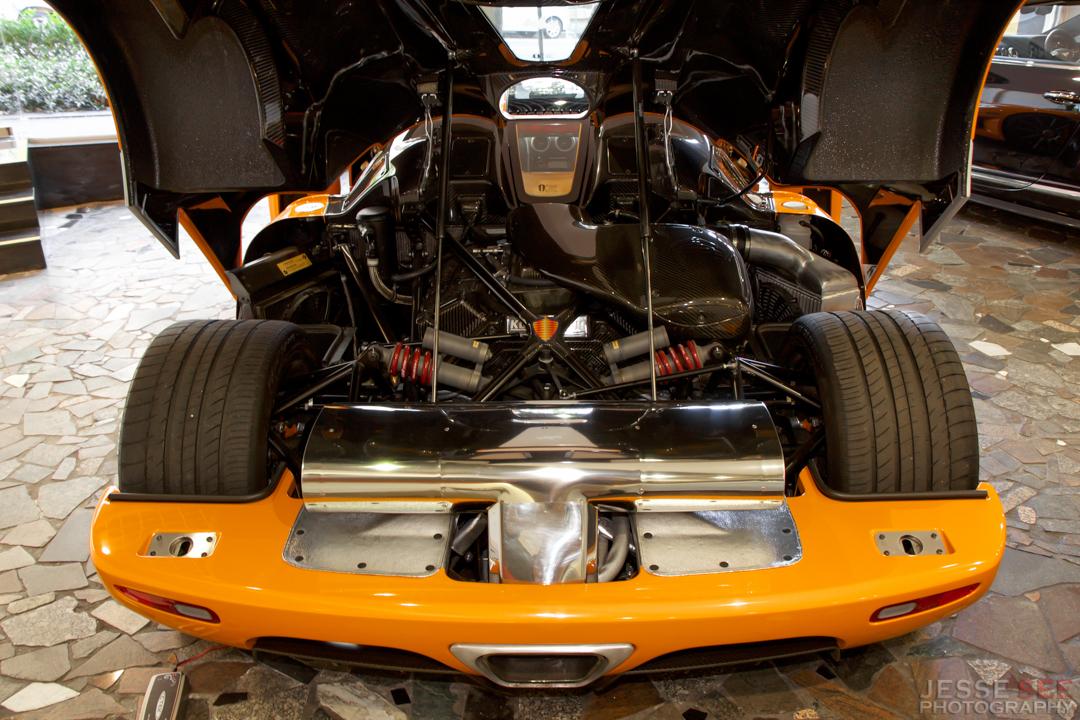 Trivia
Astonishingly, #050 was listed for hire as a wedding car by Global Limousines in 2012. It was promoted as the feature car of their "Platinum Package" motorcade, which also included an orange Lamborghini Murciélago, a pair of Chrysler or Hummer stretch limousines (couple's choice), and no fewer than four custom-chopper bike outriders. Talk about get me to the church on time...
#050 carries the New South Wales registration plate "WAT THE", which is probably what most people say when they see it.
Data collected and page written by Kit.