#103
7103 - 2014 Agera R
Blue Carbon / White & Blue
Left Hand Drive
VIN YT9JJ1A27EA007103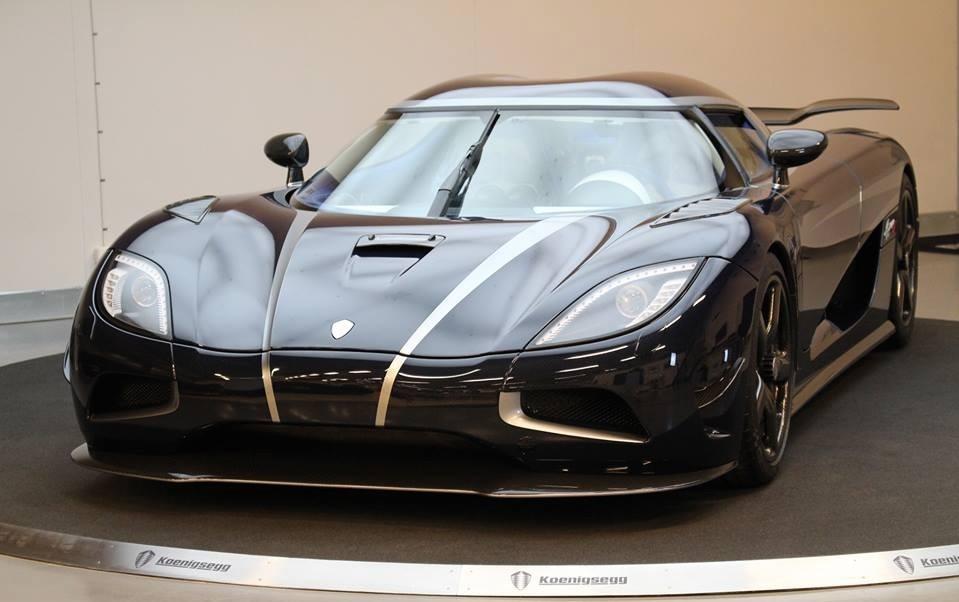 General History
Body panels of this Koenigsegg were first spotted at the factory, August 2013. But when this Agera R was spotted outside the factory in January 2014, it became apparent that the color combination had changed as the light blue stripes on the bodywork had gone in favor of silver stripes, which looks gorgeous. Not only the definitive color of the accents was revealed but also the pattern, which seems to have slightly changed as compared to the body panels first spotted in August 2013. In April 2014, the build of this highly bespoke Agera R was completed.
This Agera R was again spotted during a shakedown in April 2014, and also spotted in the "dyno room", where the electronics, gearbox and engine are tested, in May 2014. #103 was placed under the spotlights at the factory turntable at the end of August and was still spotted there mid-September 2014. It is not entirely clear where this Agera R resides now but was made for a specific owner as his name plaque can be found at the center of the rear console.
Exterior
This Agera R has been finished in dark blue tinted carbon with silver stripes and accents. The dark blue varies from almost black to a much lighter dark blue in sunlight. The silver accents look pretty special and are done in a never before seen pattern, which is similar to the unique chassis #100 Agera S "Hundra" pattern but with many subtle changes to differentiate it. The clear carbon section that is often seen on the front bonnet of other Ageras is not present on #103, which has the front bonnet entirely done in dark blue carbon. The mirrors, air inlet and outlets and model call out panels are done in clear carbon though, as is the dynamic rear wing. The car is riding on the 5 spoke hollow "Aircore" carbon fiber wheels.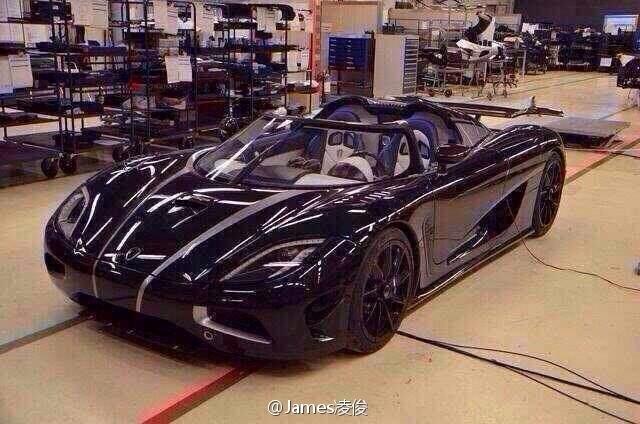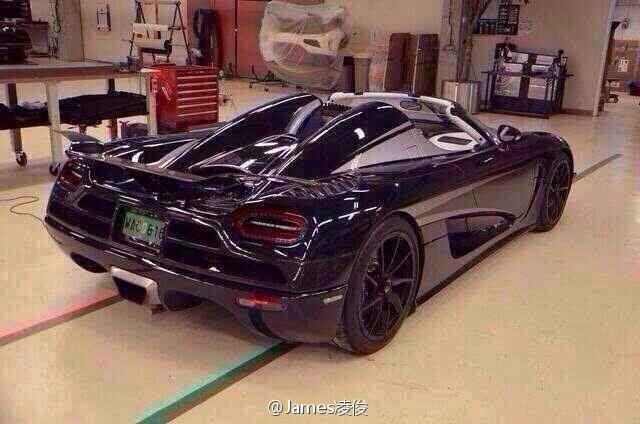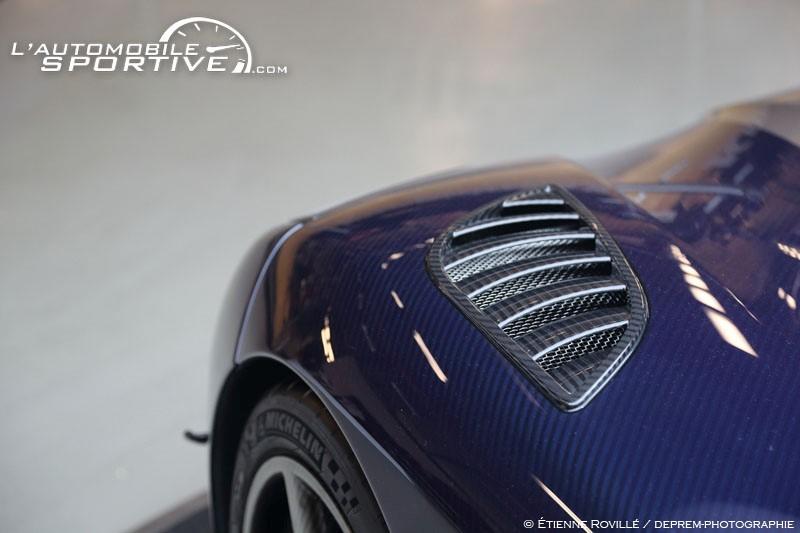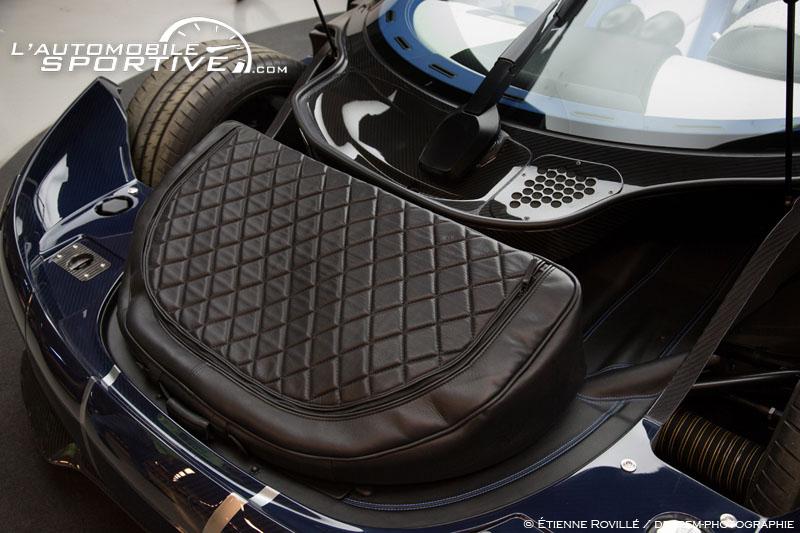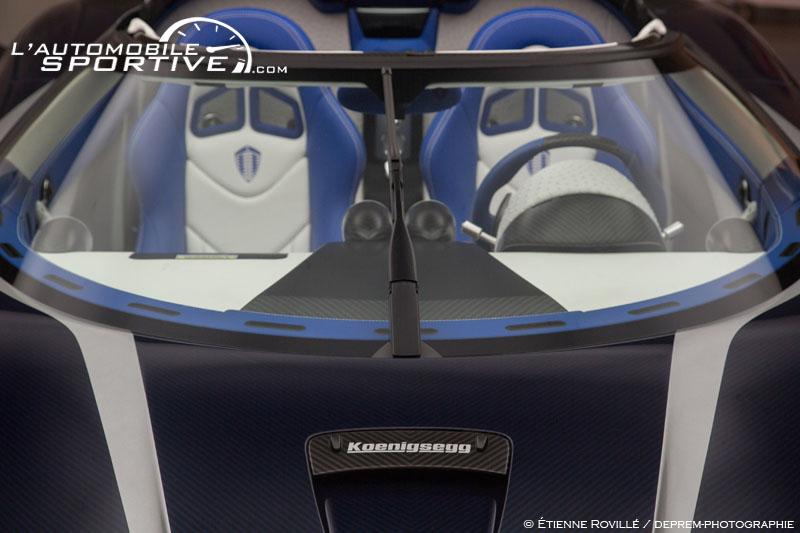 Interior
The interior is highly bespoke as white Ostrich leather has been used on some parts, like the Chrono cluster, the door handles and the handbrake. The rest of the interior is a mix of blue and white leather. The infotainment panel has been done in a black anodized look, rather than the standard brushed aluminum.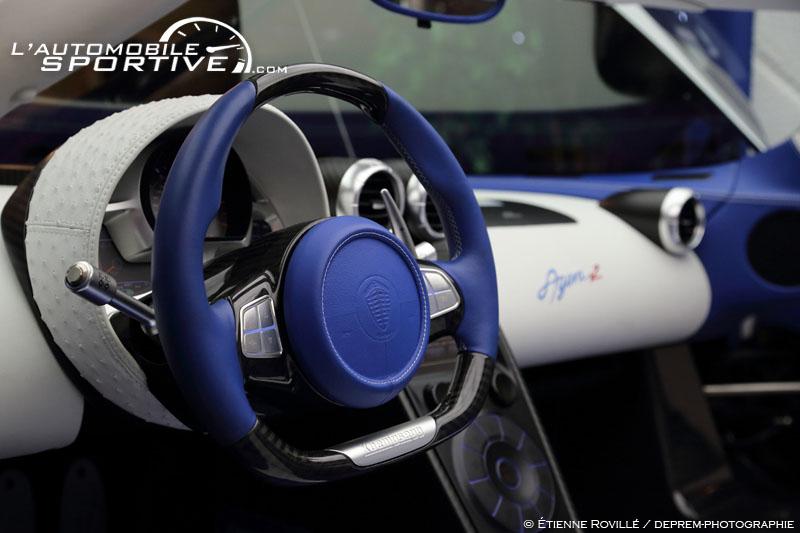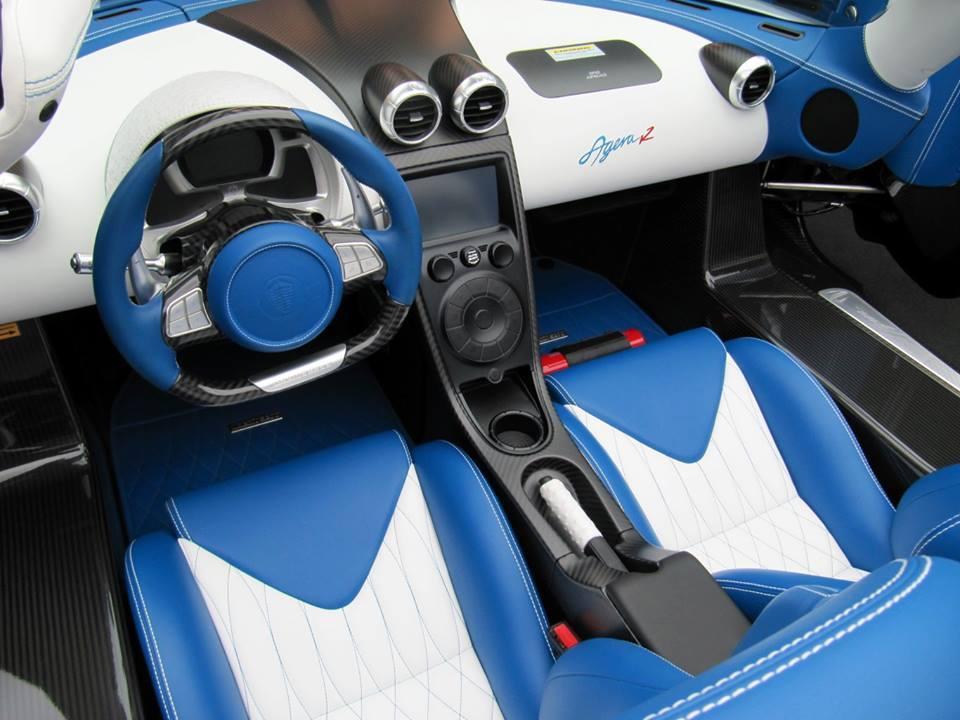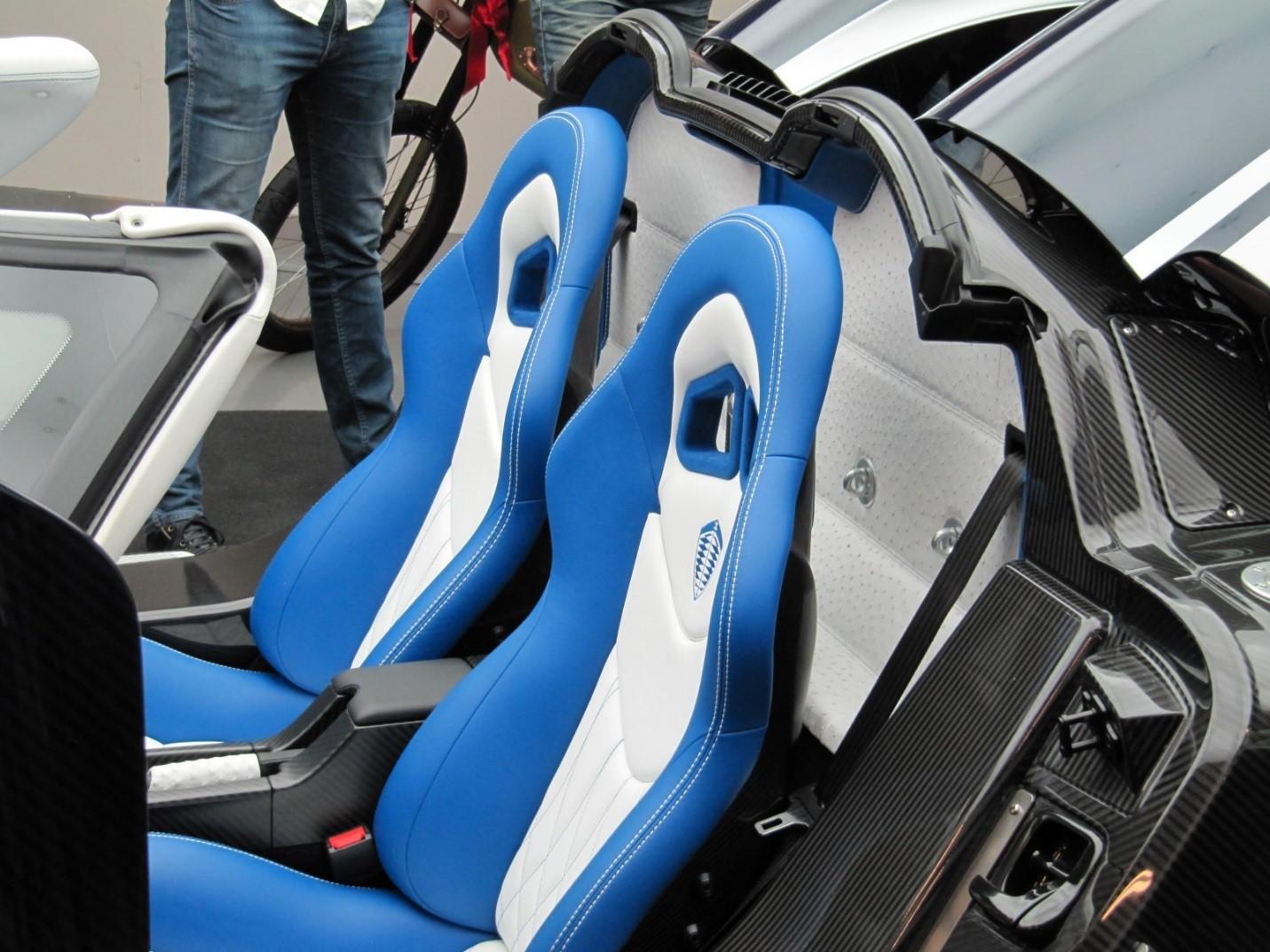 (Last two interior photos courtesy Kaare Byberg)
Engine
This Agera R was fitted with the standard Agera R engine, delivering 1140 HP, and the standard 7-speed dual clutch sequential gearbox.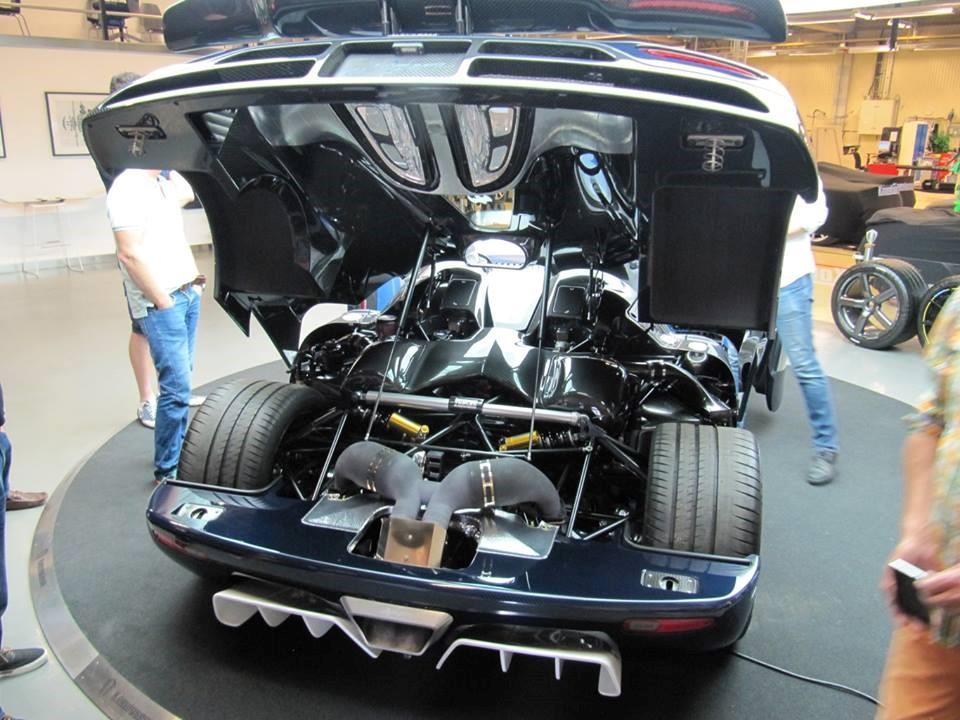 Trivia
The interior color combination for this Agera R along with the exterior stripes changed a lot during conversations between the customer and Koenigsegg. The changes made to the initial renderings are accentuated by the arrows seen in the picture above. This is only the second Agera R to be finished in blue carbon behind #093 BLT.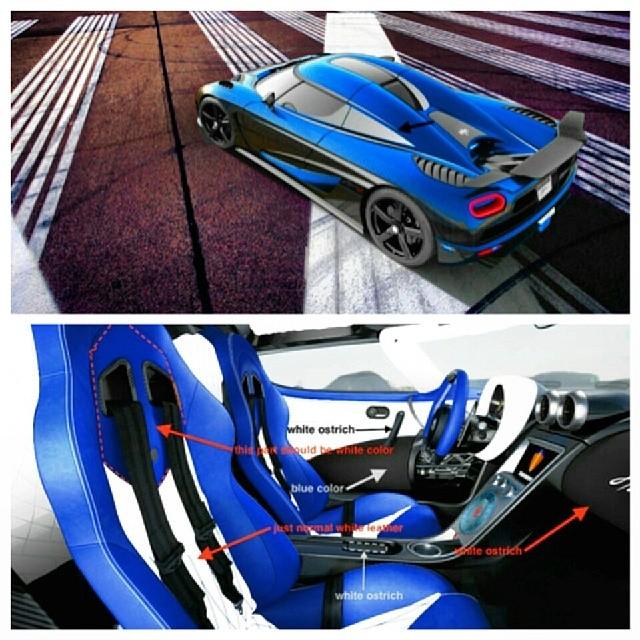 Data collected by Dave, J_C, Prashanth and Stephan
Data page written by Prashanth and Stephan