#062
7062 - 2008 CCXR
Black / Black & Red
Left Hand Drive - U.S. Spec
VIN YT9XD33B58A007062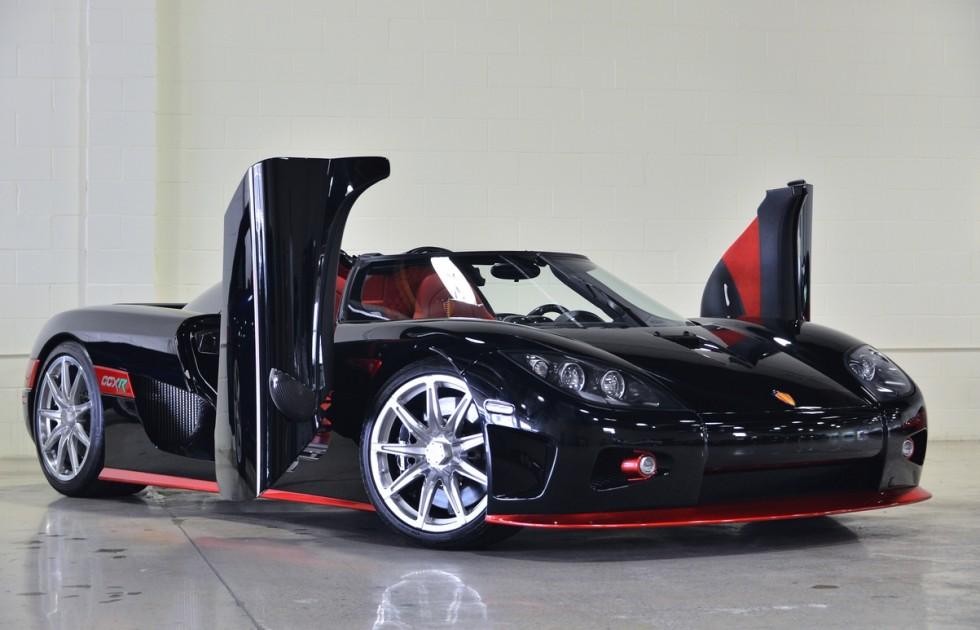 General History
This CCXR was first exhibited by onetime Koenigsegg dealer Universal Autosports at the 2009 New York International Auto Show. While for sale it continued to make appearances in the New York area, including the 2009 Bullrun. Later that year it ended up in Florida, where it was frequently seen along with the U.S. Trevita. In late 2014 the car was offered for sale by Lamborghini of Miami. In the first half of 2015 this car appeared for sale at Fusion Motors, along with the U.S. Trevia (#075). In August 2015 #062 was sold and then spent some time in the northwest suburbs of Chicago.
In 2017 the car was sold again, and it currently resides in Texas.
Exterior
Gloss black interior with red lower body accents and front spoiler. Red painted parts also include the rear center section, side model call-out panels, and the vent behind the front wheels. Clear carbon Top Gear rear wing and rear view mirrors. When shown at NYIAS it sported 11-spoke bright silver wheels, but these were repalced with the nine-spoke wheels of similar style. Black brake calipers. On the model call-out, the "R" of CCXR was originally silver; once the car moved to Florida the "R" was changed to green.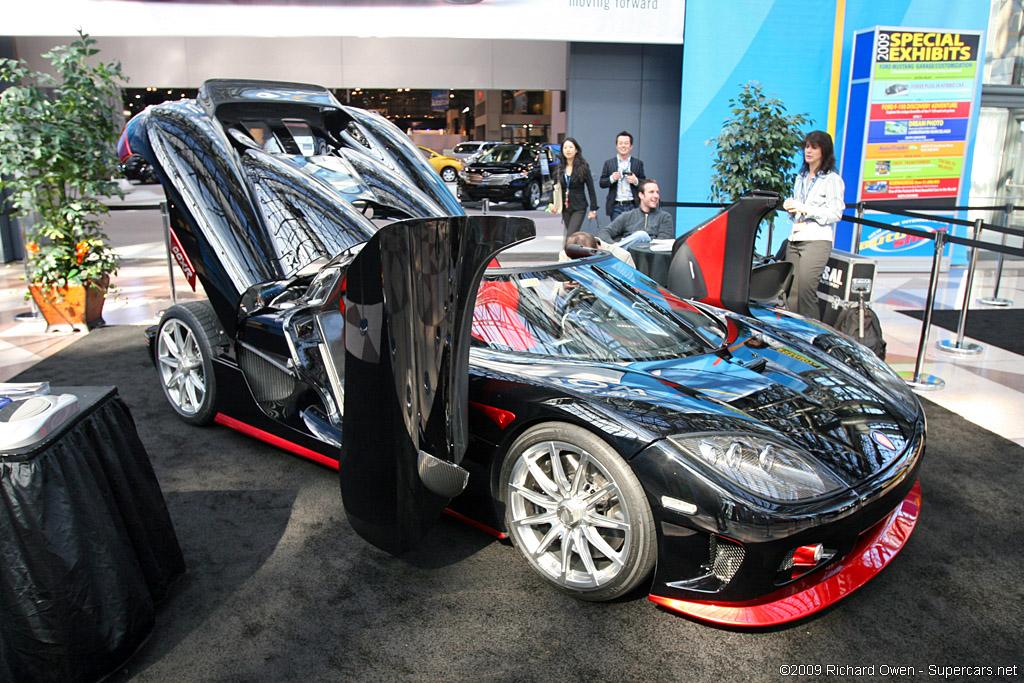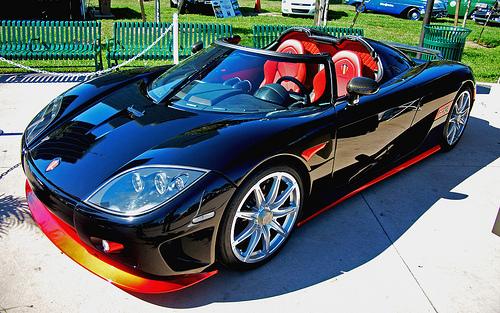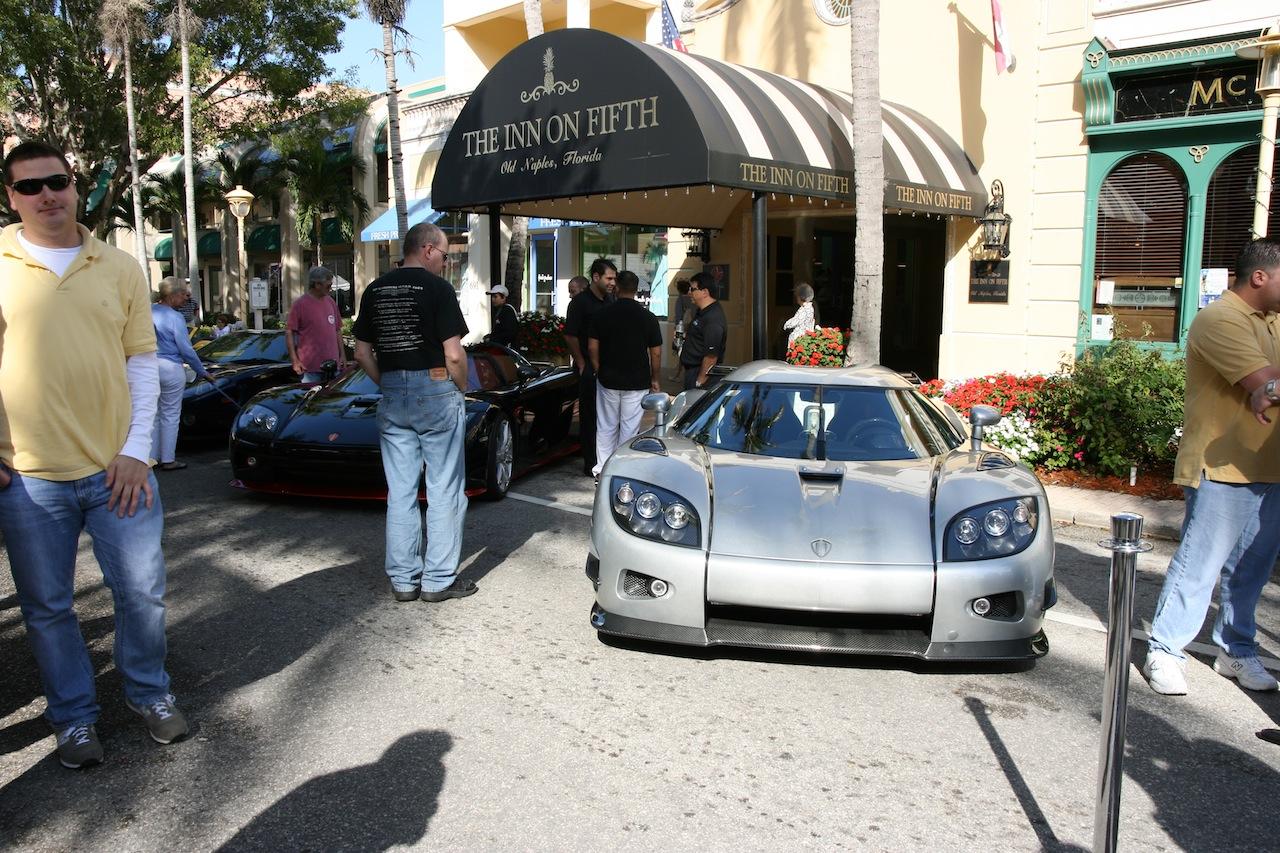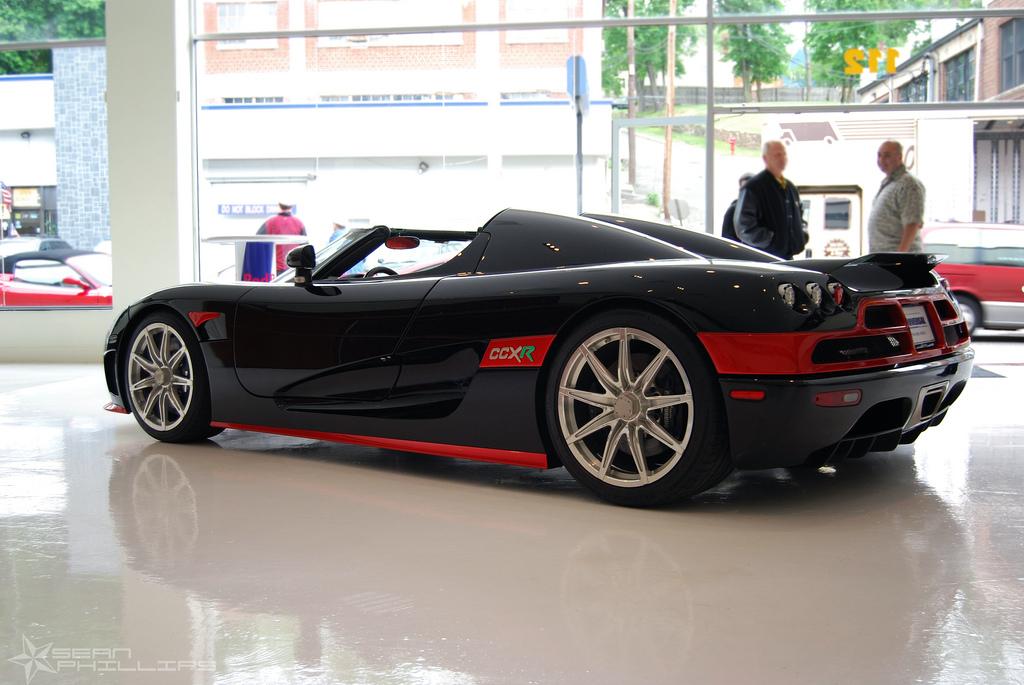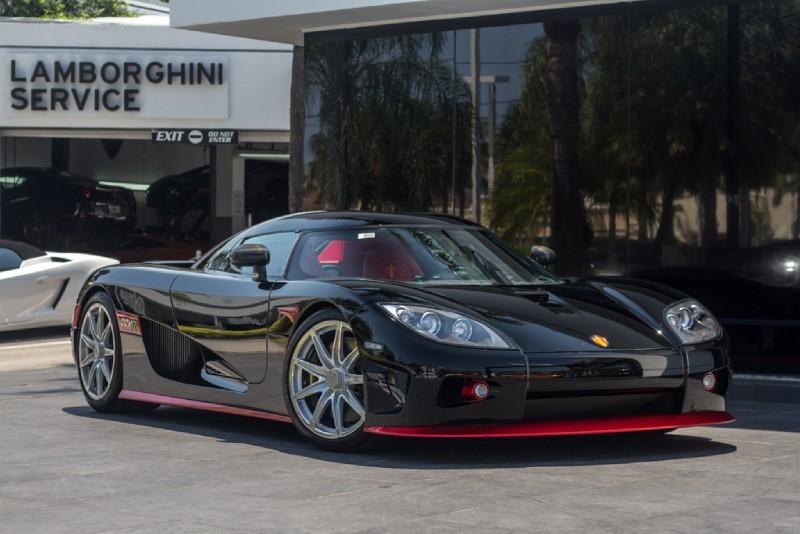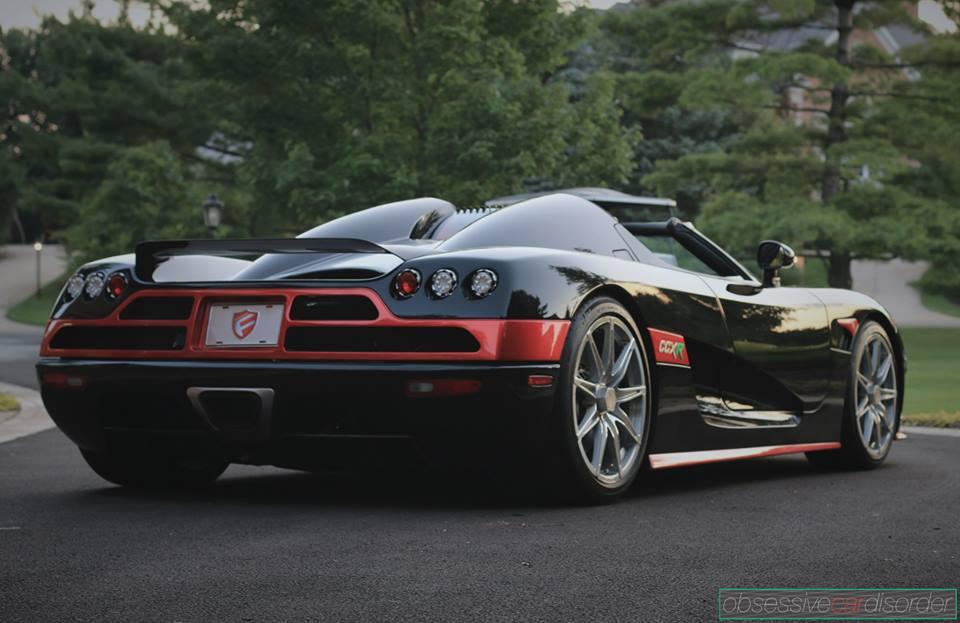 Interior
Predominantly black interior except for the seats which are fully bright red. The same red color appears on the rear bulkhead and ceiling. Black alcantara inserts on the dashboard, U.S. mandated passenger airbag. Black leather center console. "Chronograph" triple gauge setup.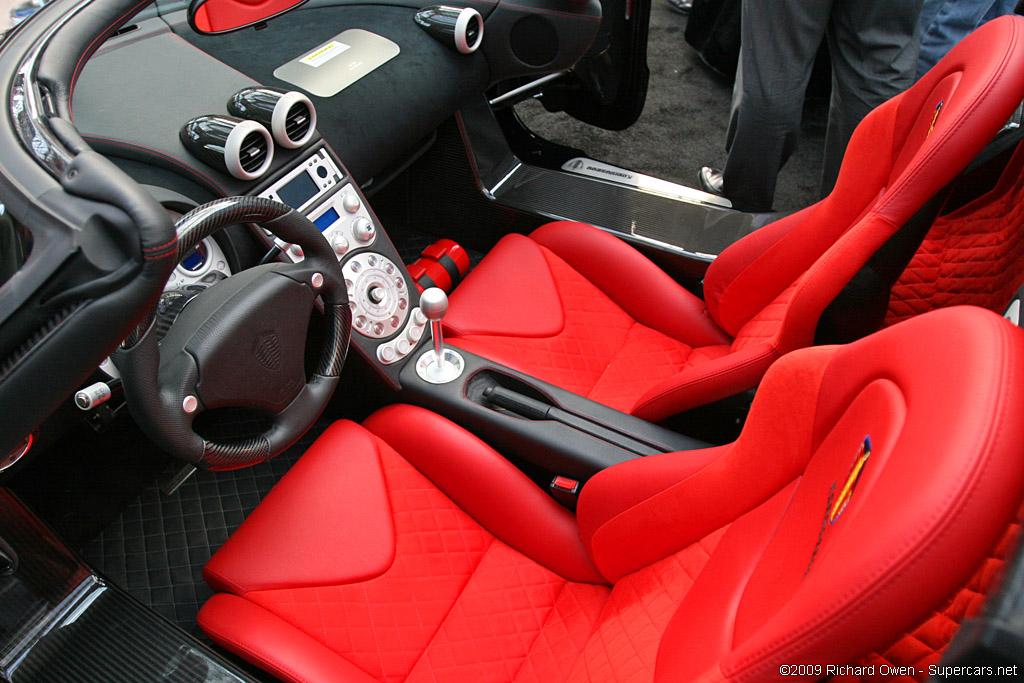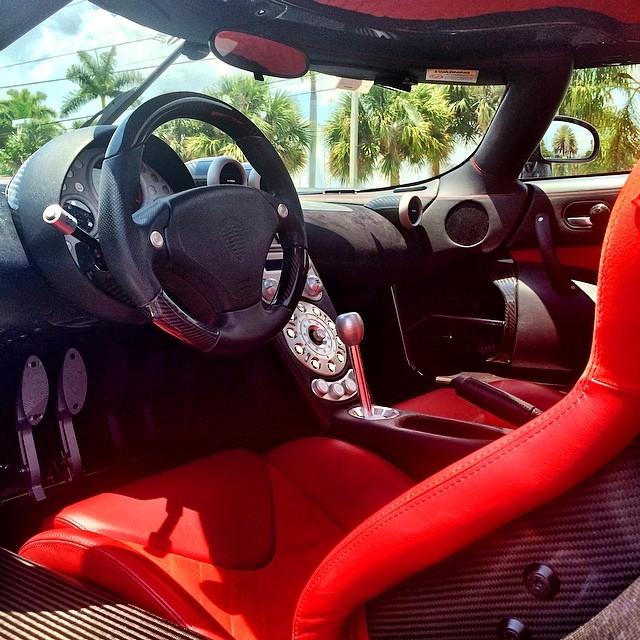 Engine
This car carries the standard 4.7 liter DOHC, twin supercharged, ethanol-capable engine of the CCXR range. When running on E85 ethanol, this engine is capable of producing 1018 horsepower. This engine is fully U.S. EPA compliant. Red coil springs.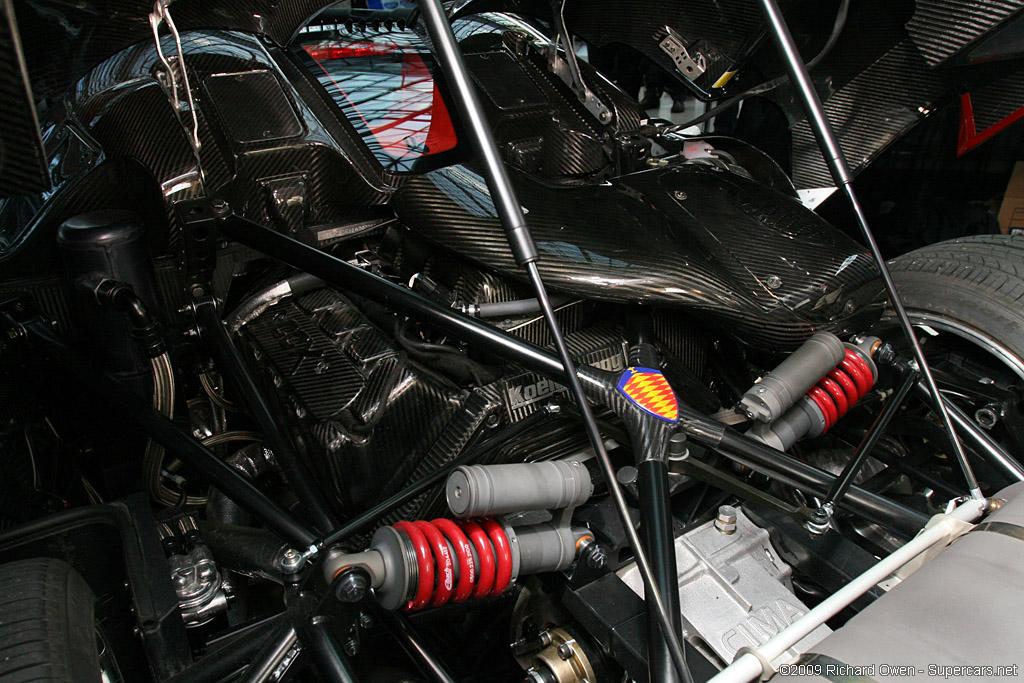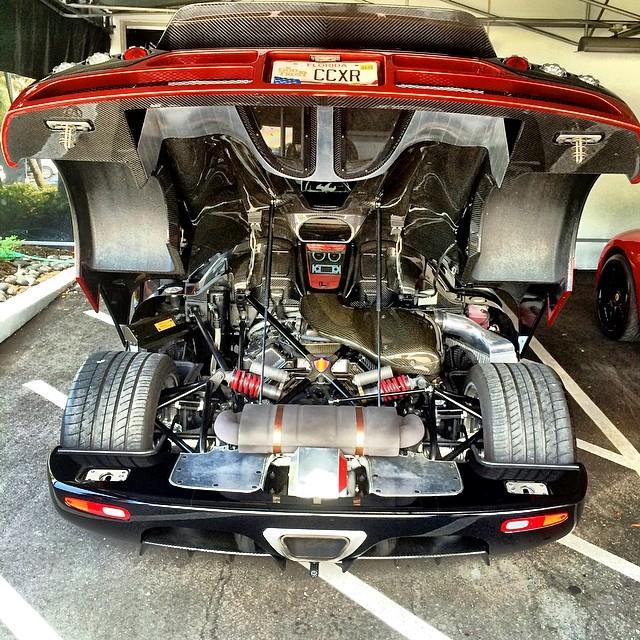 Trivia
At the start of the 2009 Bullrun, U.S. TV personality Kim Kardashian appeared with this CCXR.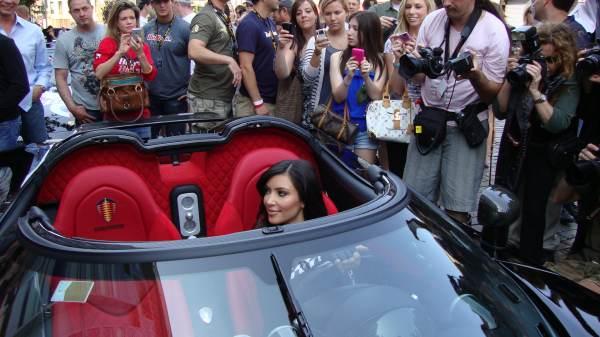 Data collected and page written by Matt
Last updated 27 October 2015