#032
7032 - 2006 CCX

Blue / Black

Right Hand Drive

VIN YT9XC21A16A007032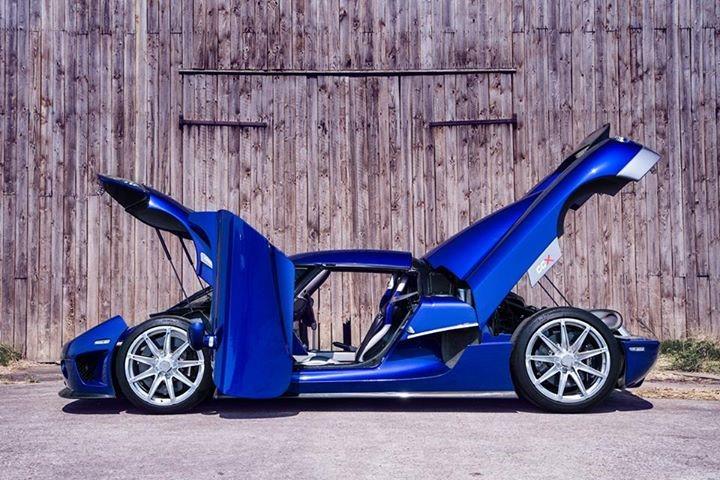 https://www.facebook.com/photo.php?fbid=529252000466060
General History
032 is the first right hand drive CCX and at the same time the first customer CCX. It is not very common that the first customer car is a right hand drive one but then this customer is not just a common customer. First owner of 032 is Peter Saywell, who lives in the United Kingdom and has been a long-time fan and collector of Koenigseggs. Having owned (and used!) a CC8S, a CCR, this CCX and after this one, an Agera, he can be regarded as a true Koenigsegg ambassador.
This CCX made its first public appearance at Salon Prive, which was held in July 2006. It also attended the Miles Per Hour (MPH) event later that year, in the end of October. The car was registered in November 2006. Mr. Saywell used this CCX on a regular basis and it saw many events in the period 2007 - 2010, like the Le Mans 24 Drivers Parade, The British International Motor Show, several Track Days, Charity Days and Supercar Days at both Goodwood and Wilton House, to name just a few.
In May 2011 however, this CCX was listed for sale at SuperVettura. Later that month it visited the Koenigsegg factory and stayed there until it showed up at Andersen & Martini (A&M) in Denmark in November 2011, where it was offered for sale. A&M actively campaigned the car during 2012, displaying it on several occasions but 032 was not sold. It was last seen at the factory in May 2013, where it, most likely, still (January 2015) is.
Exterior
Koenigsegg Royal Blue was chosen as exterior color for this CCX, which was a first as this color was never used before on any Koenigsegg The blue was supplemented with carbon accents like the splitter, the Top Gear rear wing and the partially carbon Dymag 9-spoke rims.
The CCX badges on the sides initially had the CC in silver and the X in red script but later the red X was done in silver also. Another modification that was made during its life was the change in rims as the Dymag wheels were replaced for the 9-spoke forged wheels, first seen on the Edition models. During ownership of Peter Saywell it had Saywell stickers on the bodywork, just behind the front wheel arches.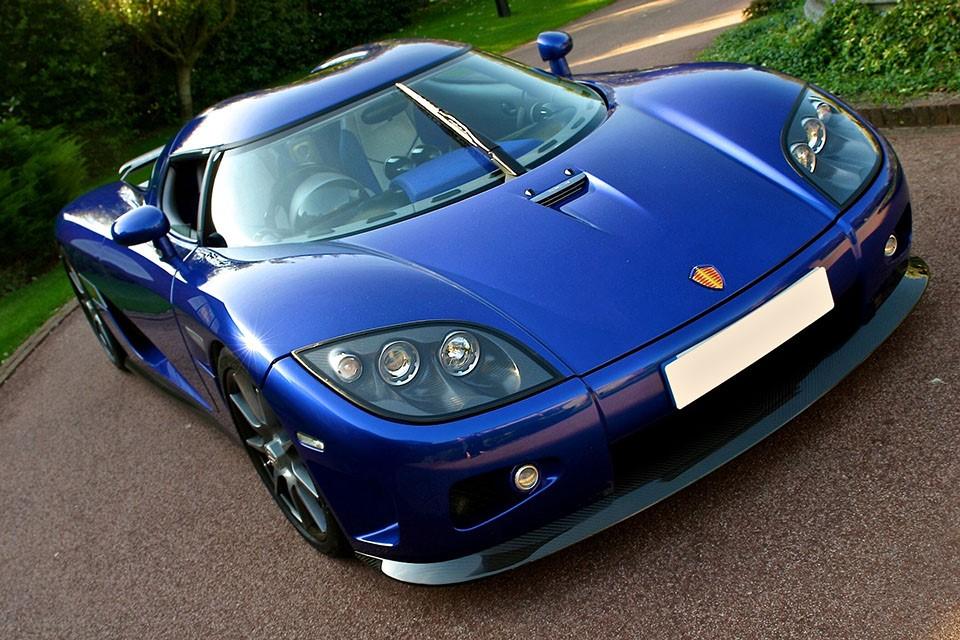 https://www.facebook.com/SuperVettura/photos/a.210311172323877.54285.163814416973553/210311235657204/?type=3&theater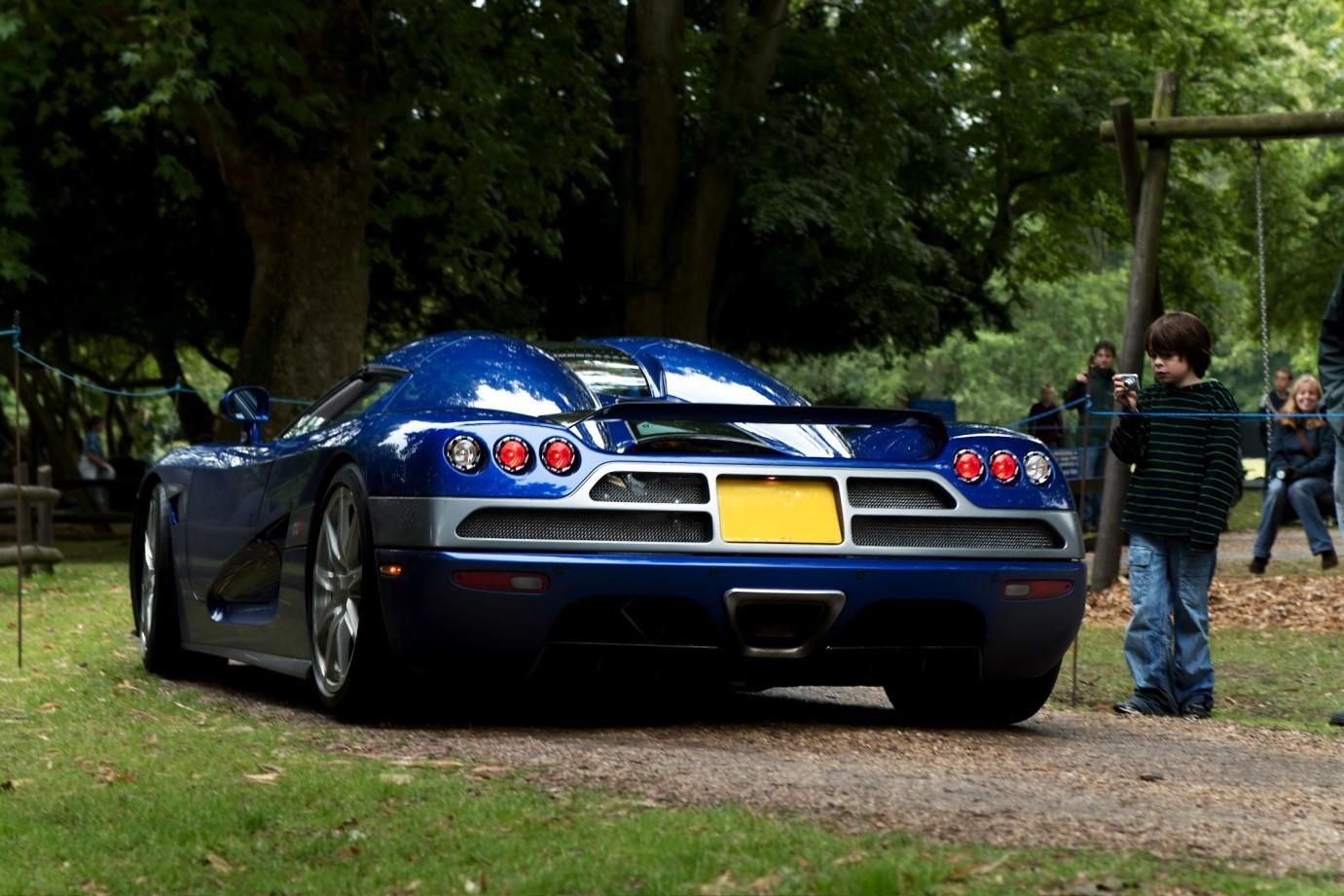 https://www.flickr.com/photos/furlined/4923842701/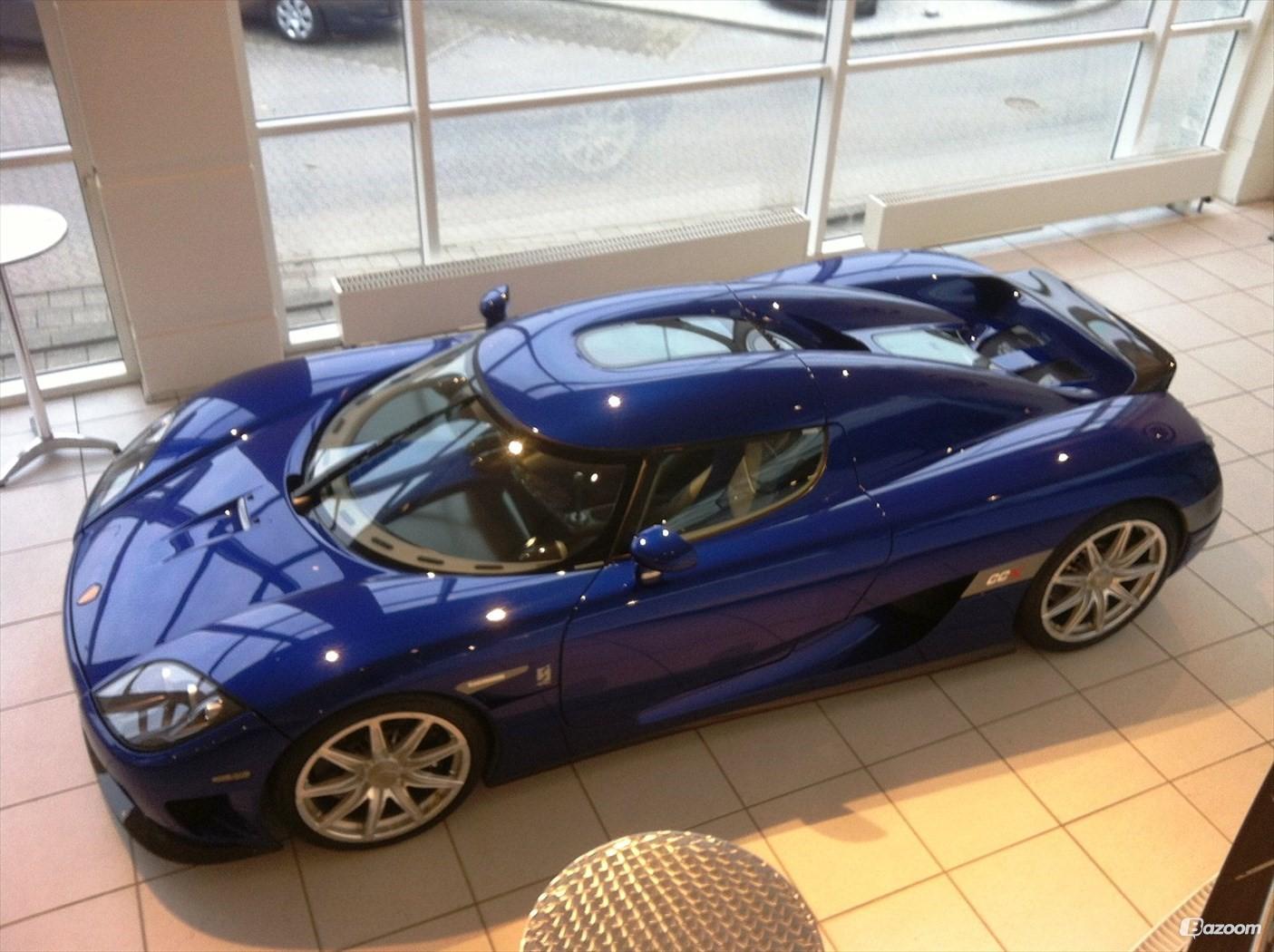 http://www.bilgalleri.dk/fotoalbum/udstillinger_og_messer/90693-audi__corvette__koenigsegg__mercedes__cadillac
Interior
The interior of 032 is a match to the exterior as it is fitted with Koenigsegg Royal Blue alcantara which can be found on the rear bulkhead, the top half of the middle console that extends into the dashboard and on the Sparco seats. The Blue alcantara is combined with Silver leather on the lower part of the middle console, the doors and accents on the seats. Stitching is done in Silver, with diamond pattern on the seats and the rear bulkhead. The top of the dashboard is not clad with leather or alcantara like seen on most Koenigseggs but carried out in bare carbon.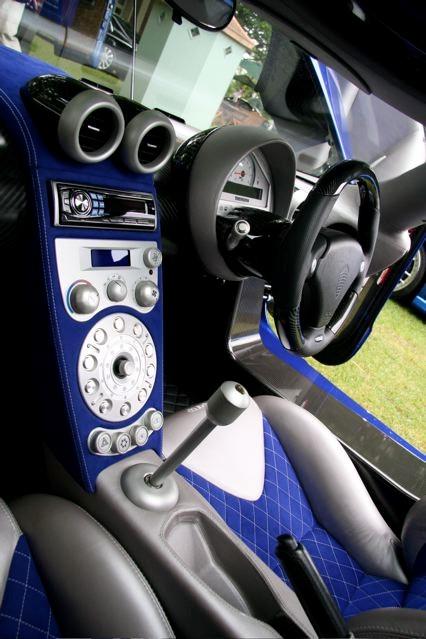 http://www.detailingworld.co.uk/forum/showthread.php?s=67536d81e092ad05bcb2a41345806b3a&t=37688&highlight=koenigsegg-ccxccxr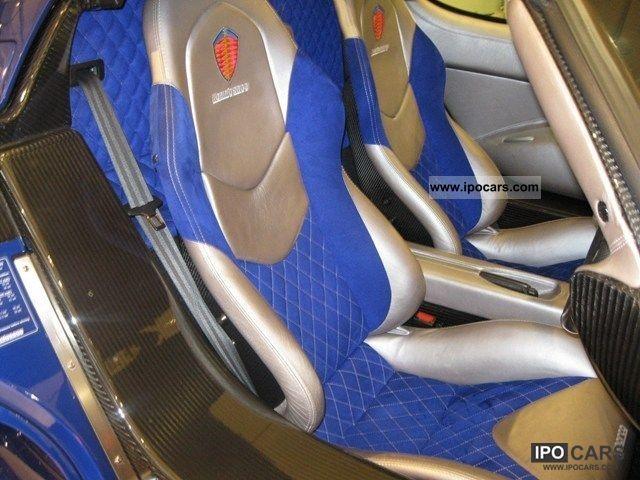 http://ipocars.com/imgs/a/h/k/y/e/konigsegg__koenigsegg_ccx_4_7_2006_11_lgw.jpg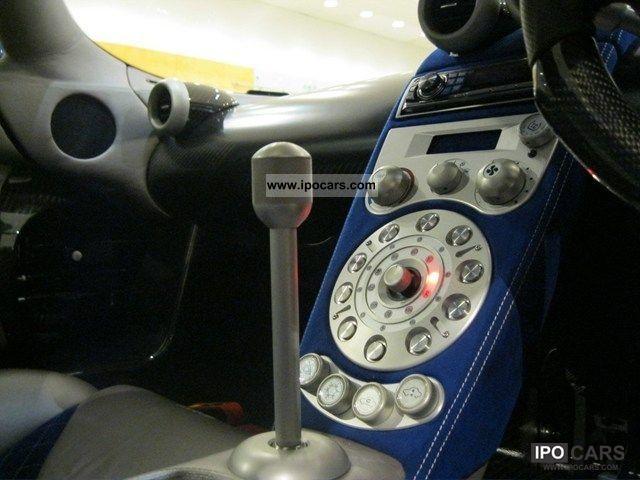 http://ipocars.com/imgs/a/h/k/y/e/konigsegg__koenigsegg_ccx_4_7_2006_10_lgw.jpg
Engine
This CCX was equipped with the standard 4.7 liter V8 CCX engine and a manual gearbox. It has been mentioned that a larger Supercharger cooler has been mounted. 032 was fitted with a relative small muffler, which must have been really loud and this probably was the main reason why it was black flagged on at least one Track Day... While at the factory, 032 seemed to have served as a test / demo car as quite a few people had a go in it and the engine sound must have contributed largely to their first Koenigsegg experience! The muffler was enlarged on later CCX models though.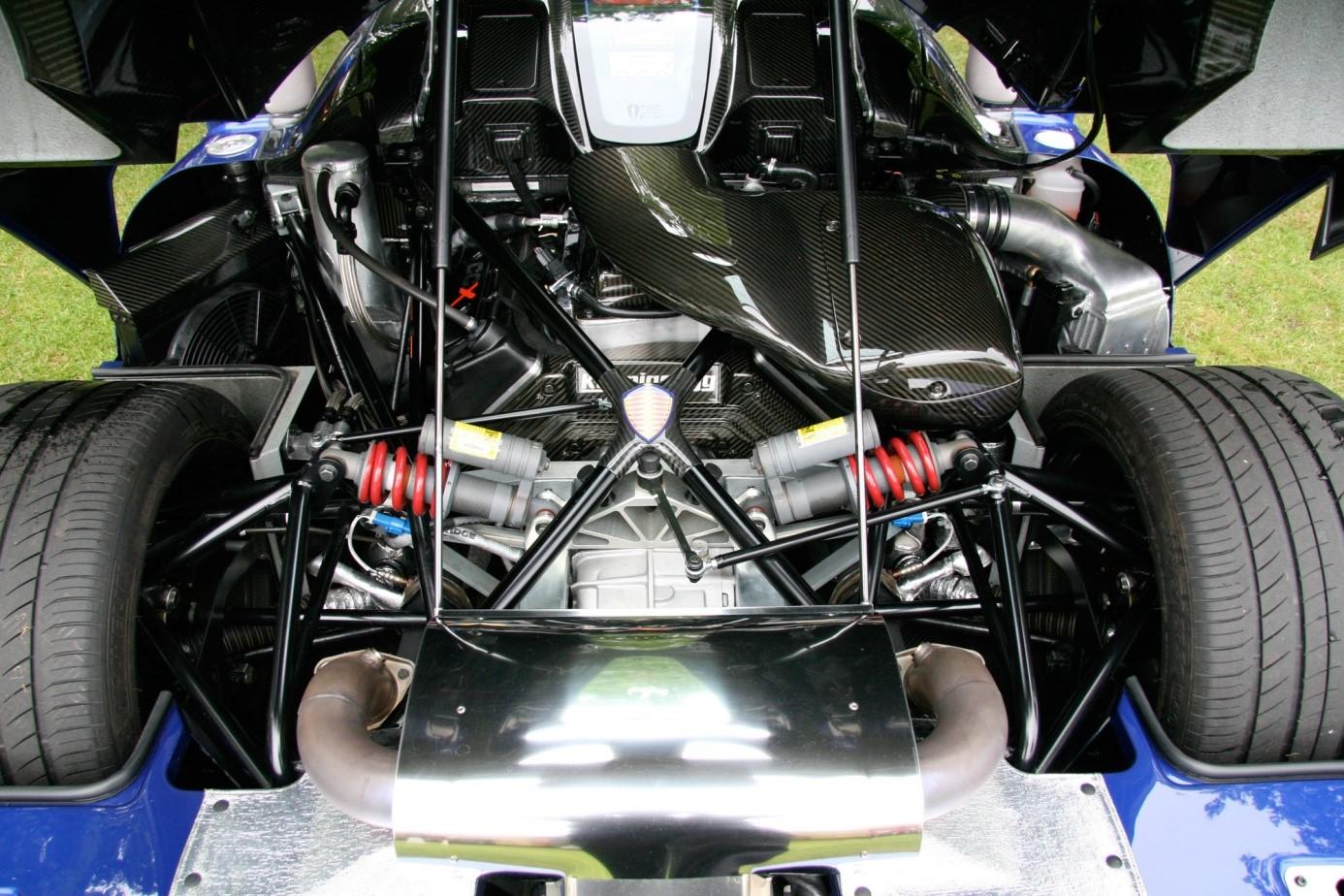 http://www.miracledetail.co.uk/gallery/#/Super%20Cars/Koenigsegg%20CCX%20%28Cobalt%20Blue%29/IMG_8910.jpg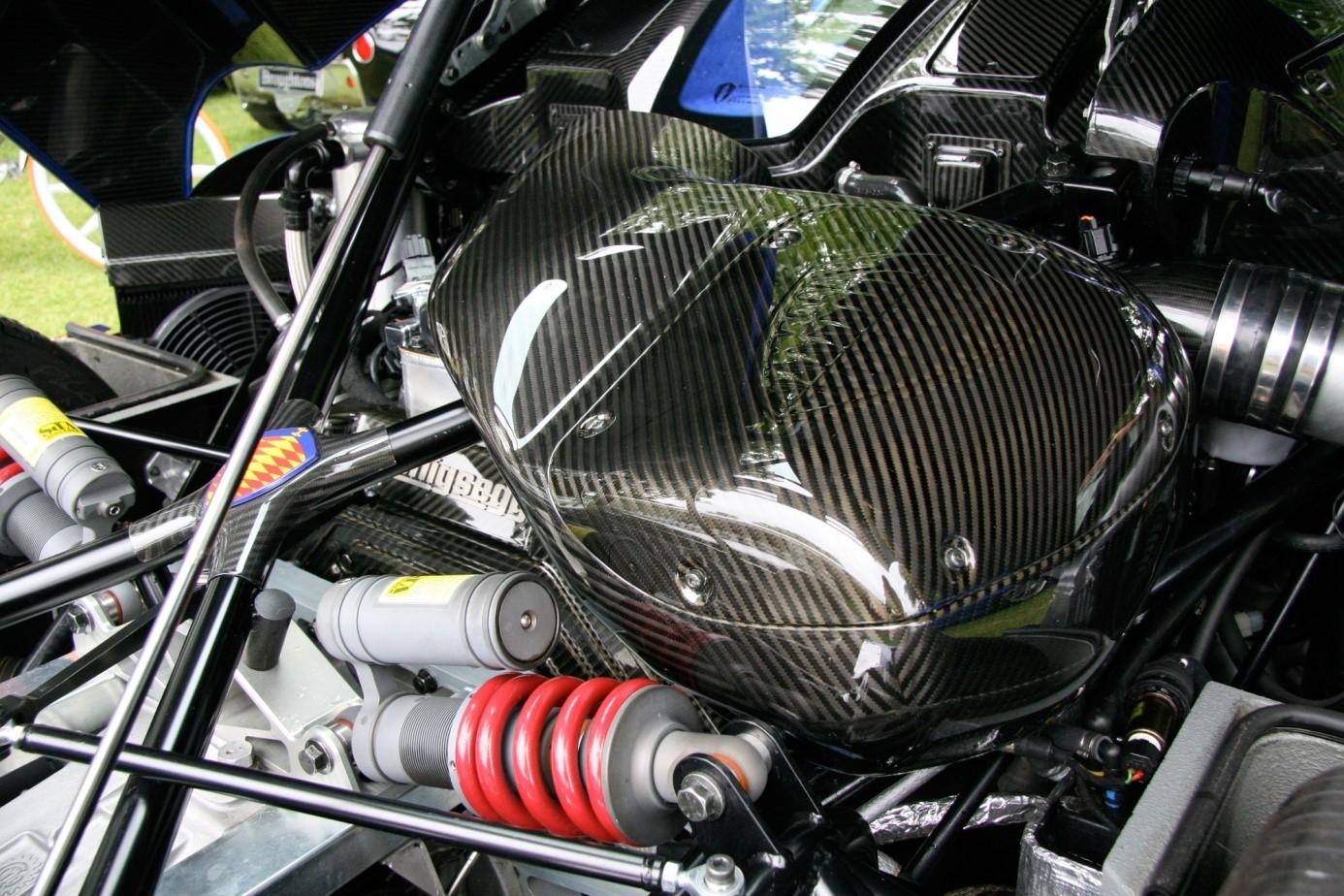 http://www.miracledetail.co.uk/gallery/#/Super%20Cars/Koenigsegg%20CCX%20%28Cobalt%20Blue%29/IMG_8909.jpg
Trivia
Koenigsegg is art. Evidence for this proposition is the fact that this CCX was exhibited at an art exhibition. So now it's official. ;-)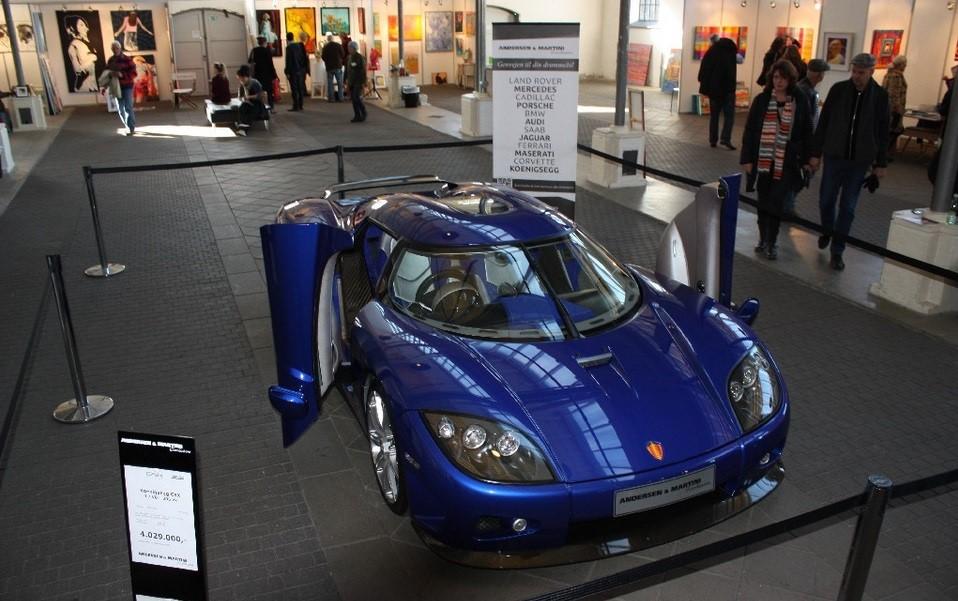 http://amazingcars.dk/koenigsegg-ccx-i-kunst-for-alle/
Data collected by J_C and Stephan
Data page written by Stephan