#025
70?? - CCR
Lava Orange / Black & Orange
Left Hand Drive
VIN Unknown
General history
This CCR was first seen at the factory, February 2006. Spotted a few times in 2007 but it was not until may 2008 that it was shown to a bigger audience at the F1 & Supercar Show, Gwangju Korea. Participated in the 2008 Babodream, which seems to be the Korean equivalent of the Gumball 3000. For sale at Sonic Motors, the Koenigsegg representative for Korea, in 2009 and stowed away in 2011 in some warehouse, together with other supercars, like #7022.
Exterior
This CCR was also, just like seven others, finished in a lava orange exterior color. Unlike most other lava orange CCR's, this CCR received a carbon front splitter. 9 spoke Dymag wheels were added summer 2008. And a couple of months after that, a rear wing was added together with black air vents on the engine cover.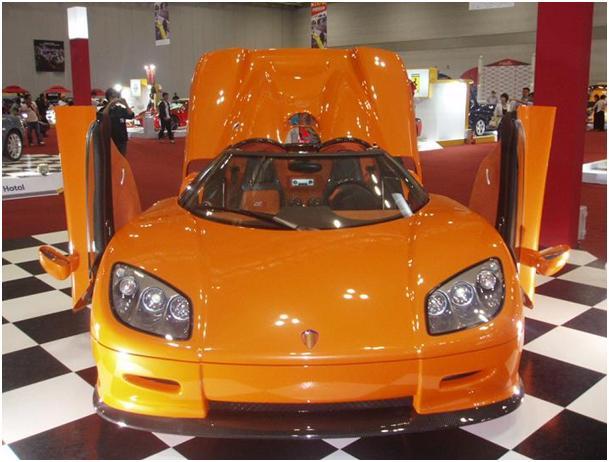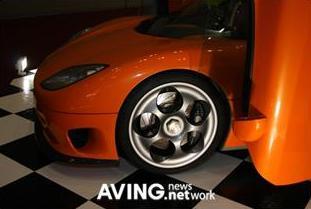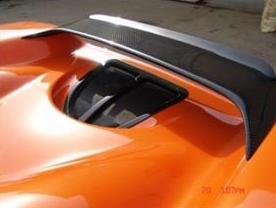 Interior
The orange color of the exterior is continued in the interior color of this lava orange CCR. The orange is combined with black and finished with orange stitching. Carbon was used to cover the steering wheel and the steering column. The interior is almost an exact match to the interior of #7021, except for the steering wheel and the fact of course that #7021 is right hand drive.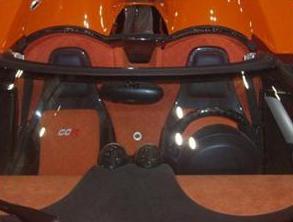 Engine
This CCR is believed to have the standard CCR engine, which delivers the same power as 806 horses. Black air vents on the engine cover, probably for better breathing, were added later.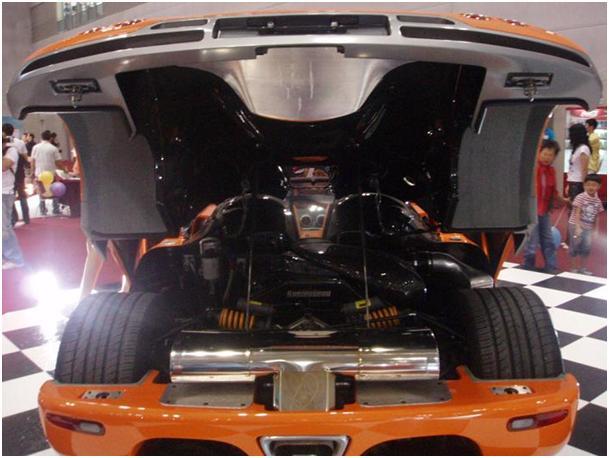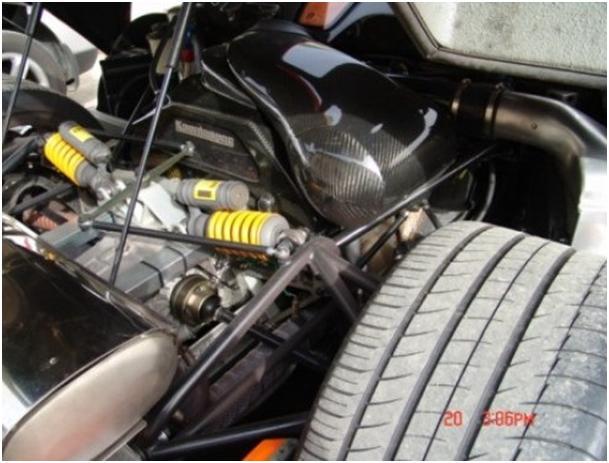 Trivia
The VIN number of this CCR is not YT9M1G0V8J5007022 as some sources claim. The #7022 VIN belongs to the red and Later black Korean CCR. The J5 sequence in this VIN indicates that #7022 was finished October 2005 (see also the Decoding Koenigsegg VINs section) and was registered in Korea January 20, 2006. The orange CCR we're talking about here, was still at the factory being completed February 2006. This implies that this orange CCR was build later than the red CCR, which probably means that this orange CCR has a higher VIN than #7022.
Links
Data collected by J_C and Stephan

Data page written by Stephan