#093
7093 - 2012 Agera R "BLT"
Blue Carbon / Blue & Black
Left Hand Drive
VIN YT9JF1A2XCA007093
General History

This Agera R was shown at Lergokarallyt in August of 2012. It was delivered to China by way of Vietnam. It was subsequently seized by customs due to unpaid import taxes. Its current whereabouts are unknown.

Exterior

Dark blue tinted carbon, with a clear carbon center section on the front bonnet. Red "claw" stripes, and red pinstripe accents. Clear carbon air intakes and other details. Chrome "BLT" logo on rear panel screen. Blue tinted carbon dynamic rear wing with red pinstriped clear carbon stripes and wingtips. Black VGR (Vortex Generating Rim) wheels with white rim. Gold brake calipers.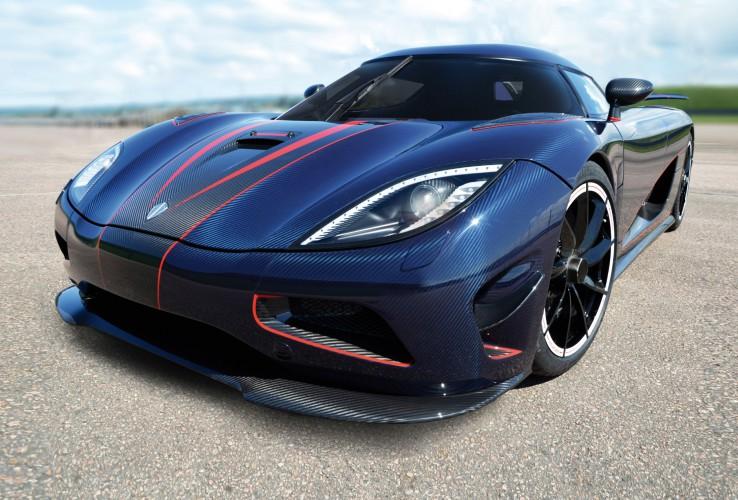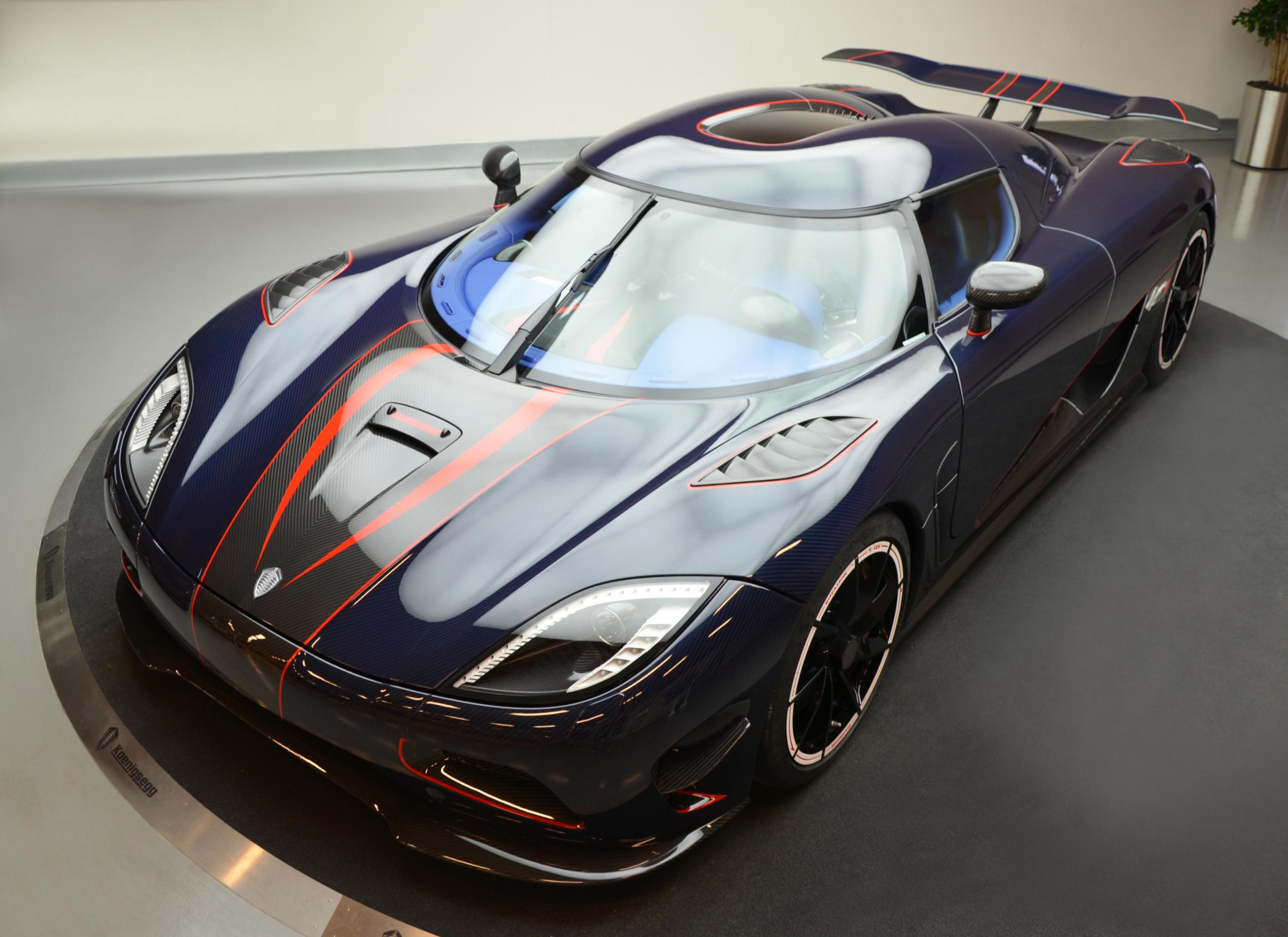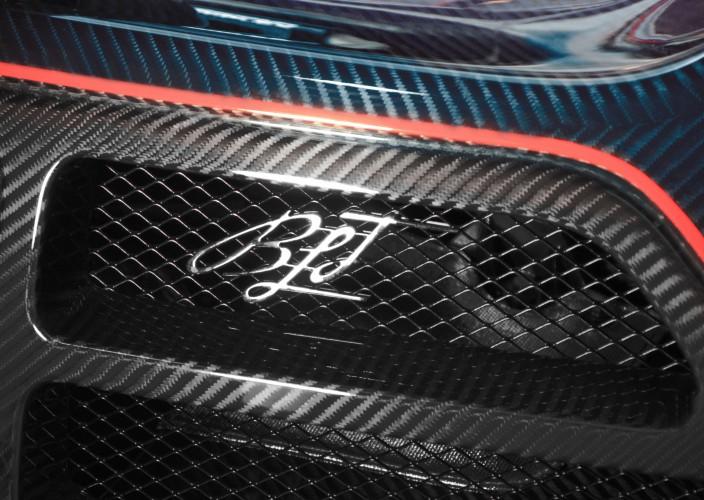 Interior

Blue and dark grey leather, with light blue stitching. In certain lighting the blue leather will appear nearly purple. Blue leather on the steering wheel, aluminum console center section.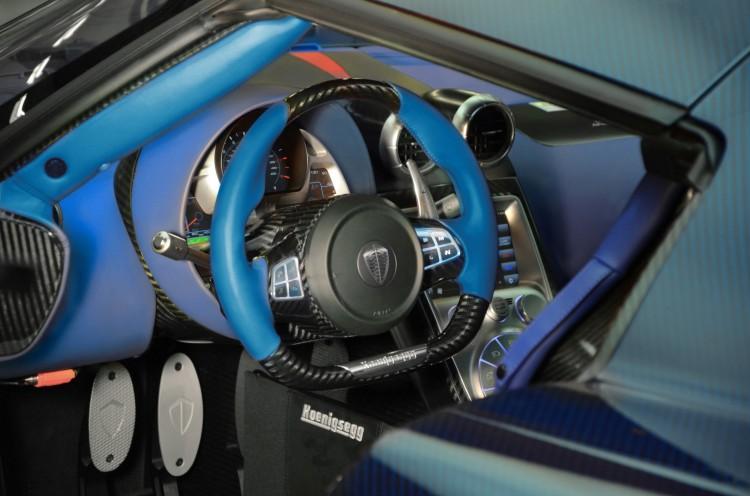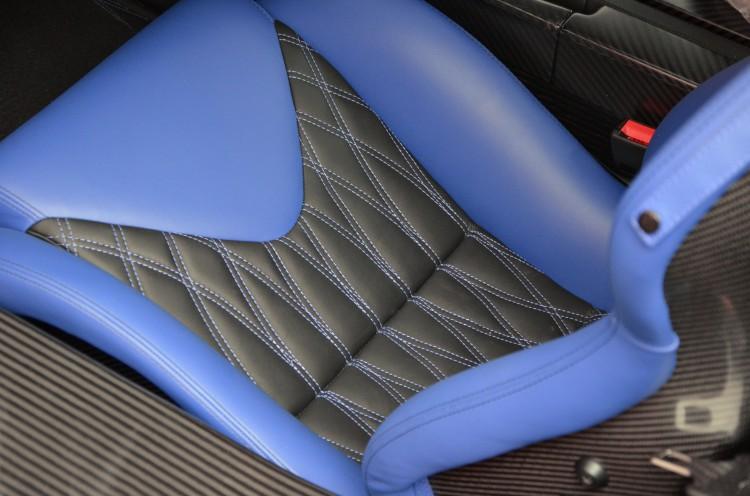 Engine

Standard Agera R engine, 1140 horsepower.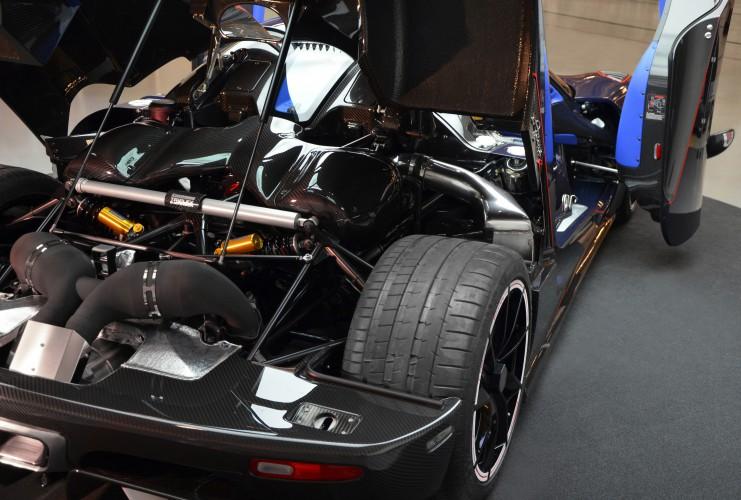 Data collected by J_C

Data page written by Matt