#075
7075 - 2008 CCXR Trevita
Silver Clear Carbon / Black
Left Hand Drive - U.S. Spec
VIN YT9XD33B88A007075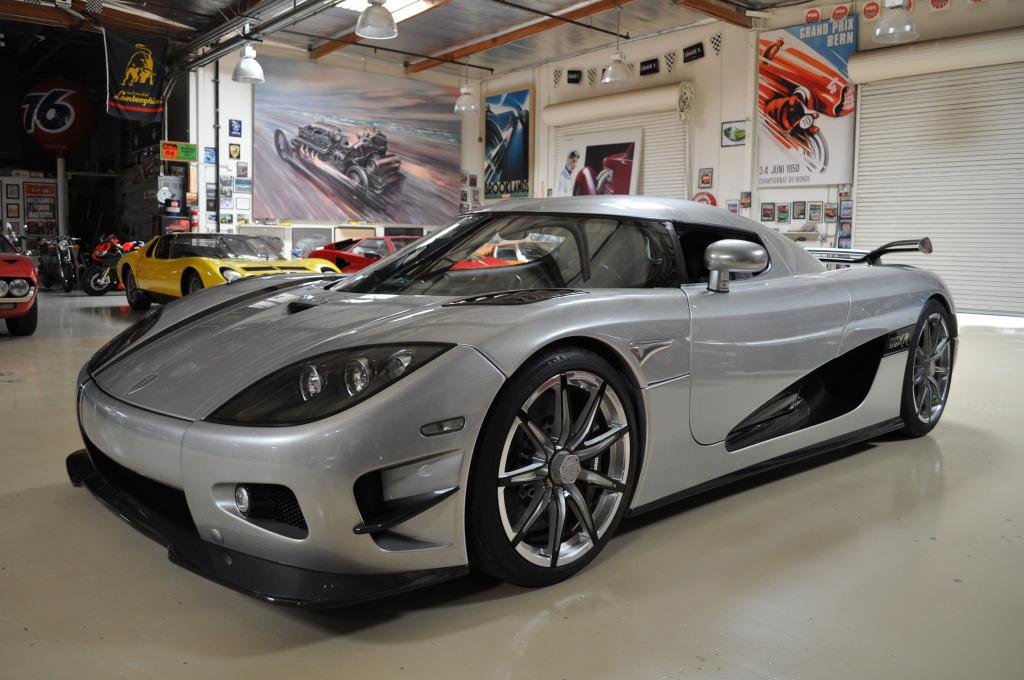 General History
This CCXR Trevita first appeared in the U.S. in early 2010. Registered in Florida, it was also presented in April 2010 by O'Gara Coach Company in Beverly Hills, California. Around that time, this car was also featured on the webshow "Jay Leno's Garage", with Christian von Koenigsegg himself as Jay's guest. This car is the only U.S.-spec Trevita built.
During the first half of 2015 this car was offered for sale by Fusion Luxury Motors in Las Vegas. Shortly thereafter, it was acquired by professional boxer Floyd Mayweather.
Exterior
Koenigsegg exclusive Diamond Weave clear coated carbon fiber bodywork. This proprietary carbon weave presents to the eye as a silver white, with sparkling diamond type highlights. The Trevita package also features clear coated black carbon side air intakes, rear center section and side model call-out panels, and accent stripes on the front bonnet. The unique dual element clear carbon rear wing first debuted on the Trevita series cars. There are also clear carbon air outlets over each of the wheels, and a clear coated carbon front splitter. The headlight nacelles are carbon as well. The wheels are the nine-spoke silver type, uniquely highlighted by black striping.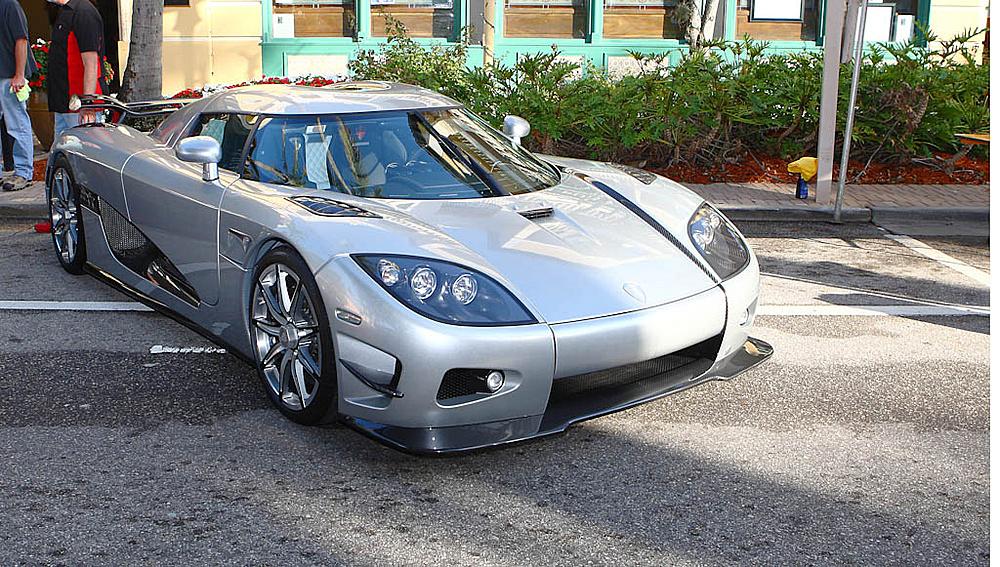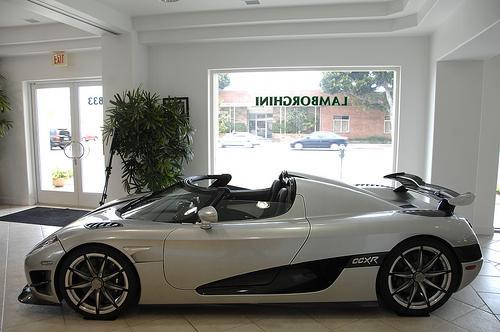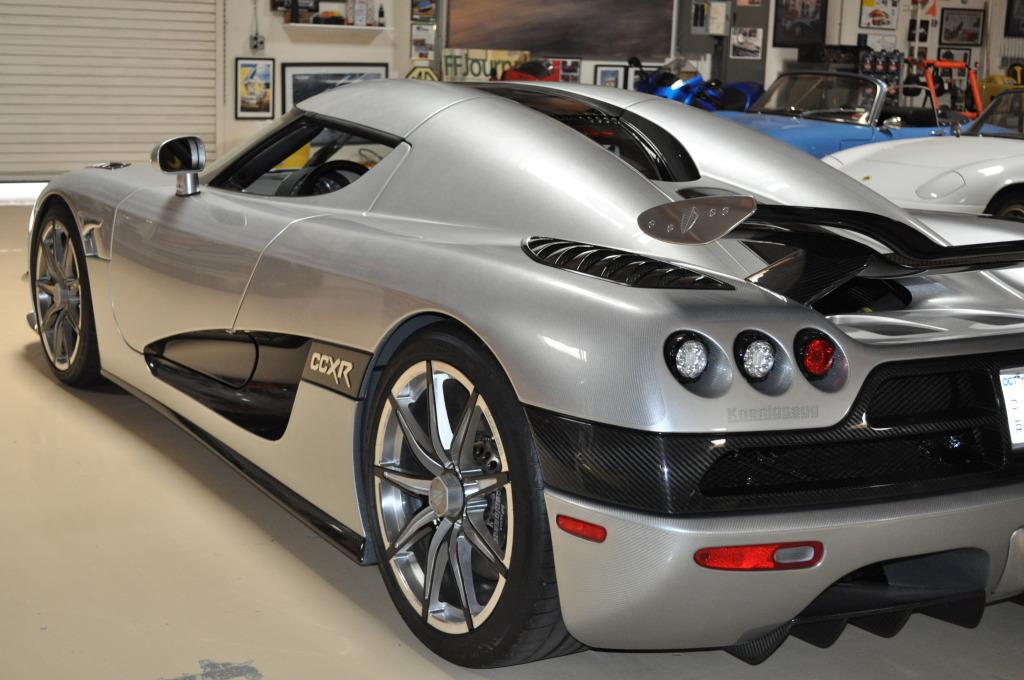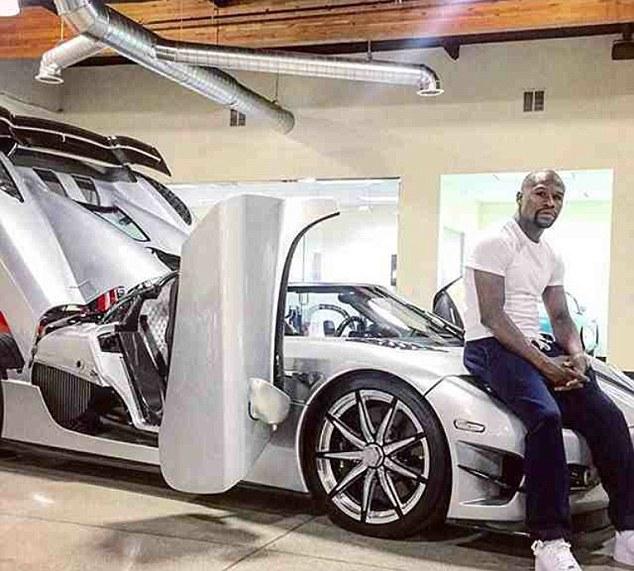 Interior
The interior of the Trevita is finished largely in black leather, with white leather inserts on the seats. The rear cockpit bulkhead is also finished in white leather. The dashboard carries Trevita model identifcation, and there is a plaque on the driver's door jamb identifying this car as Number 3 of 3. This particular Trevita has a U.S. mandated passenger airbag.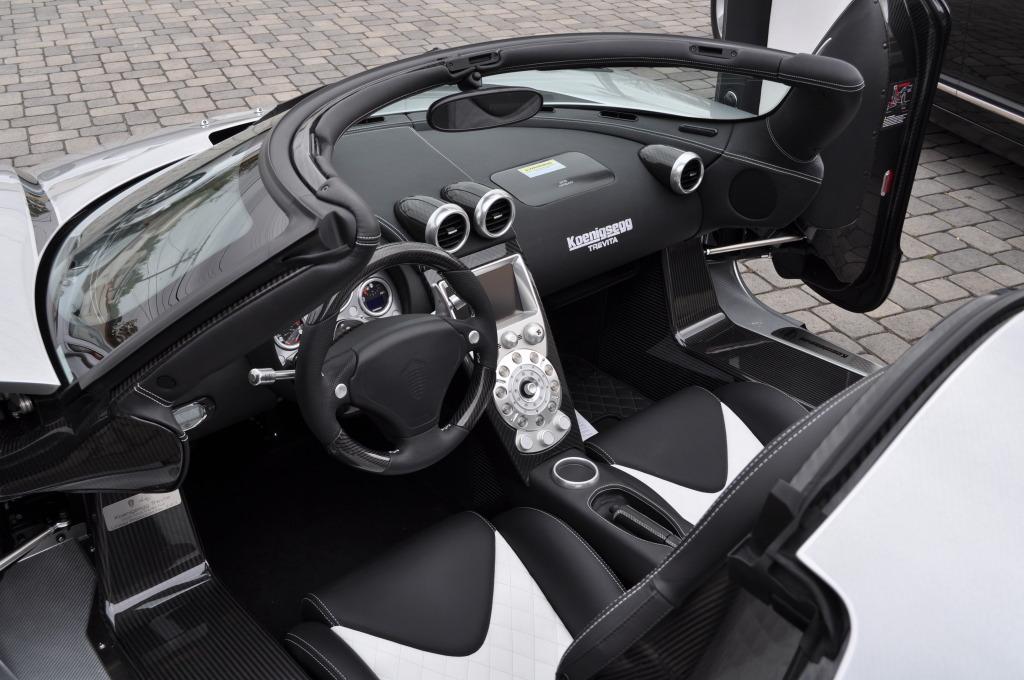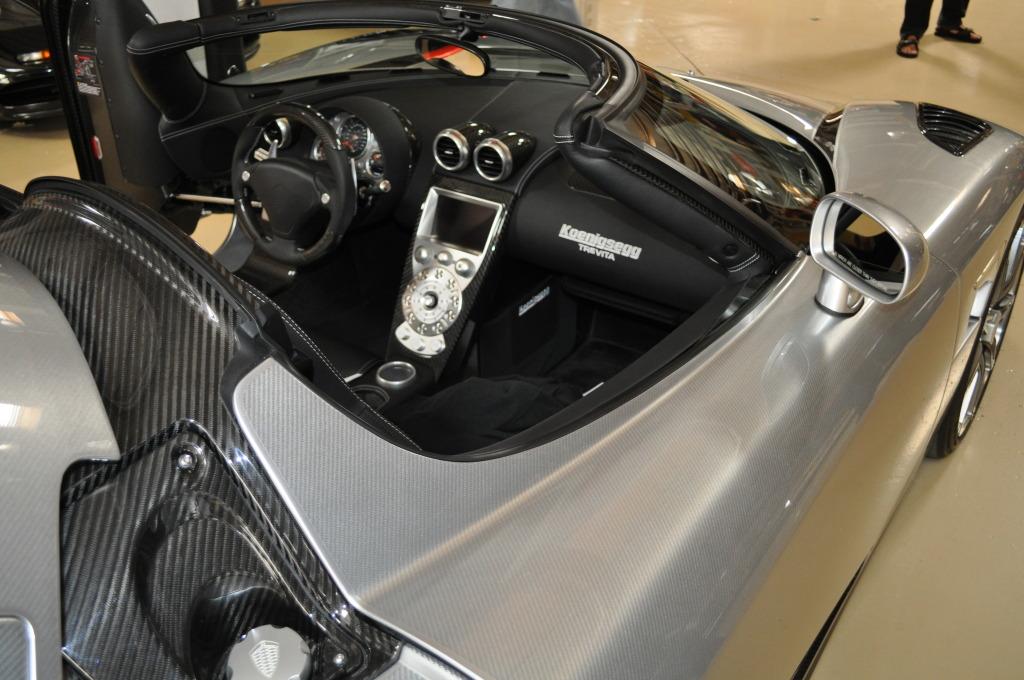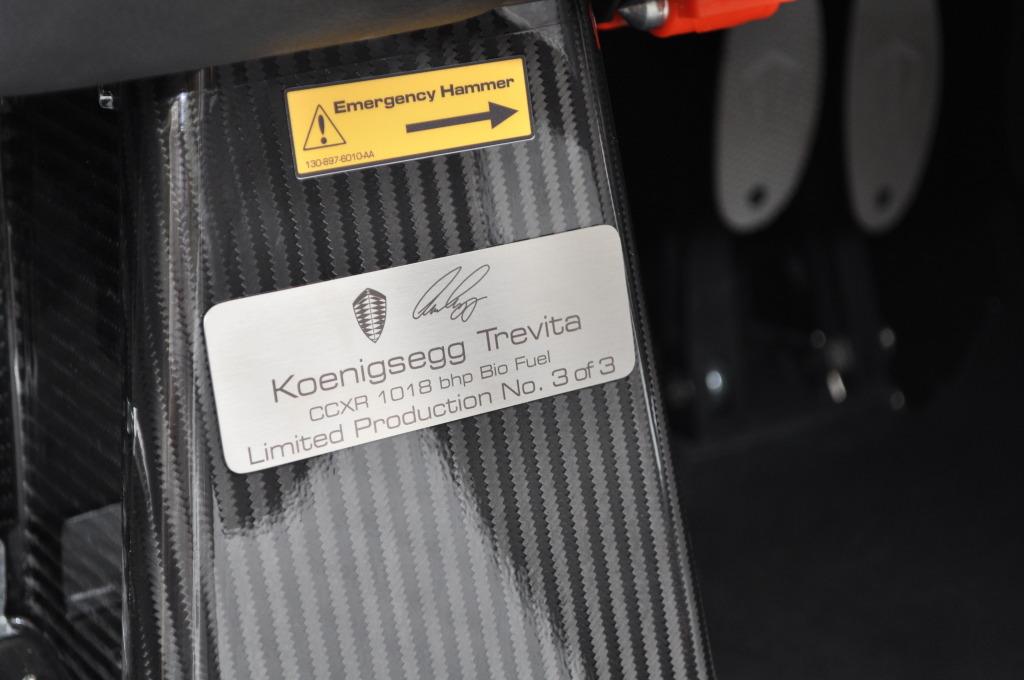 Engine
The Trevita is equipped with the CCXR 4.7 liter DOHC twin supercharged engine, producing 1018 horsepower on E85 fuel. This engine is U.S. EPA certified.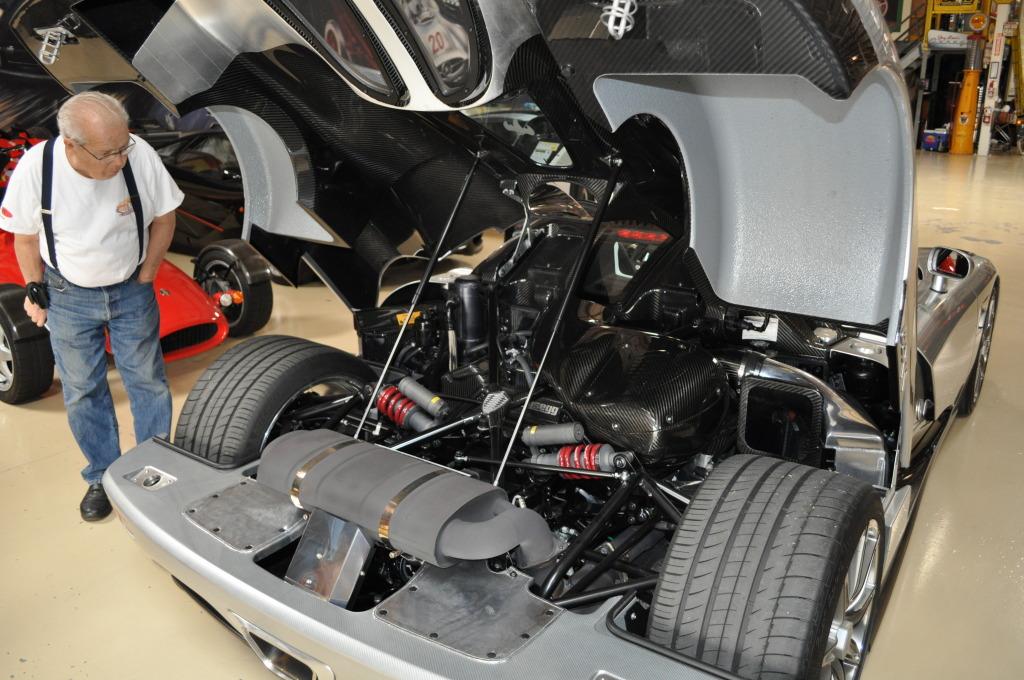 Trivia
As originally planned there were to be three Trevitas built, but only this car and #071 were completed. Of the two, this is the one that was originally delivered in left hand drive configuration.
This Trevita was driven by Jay Leno for an episode of "Jay Leno's Garage". Mr. Koenigsegg was interviewed for this episode and accompanied Jay on his drive.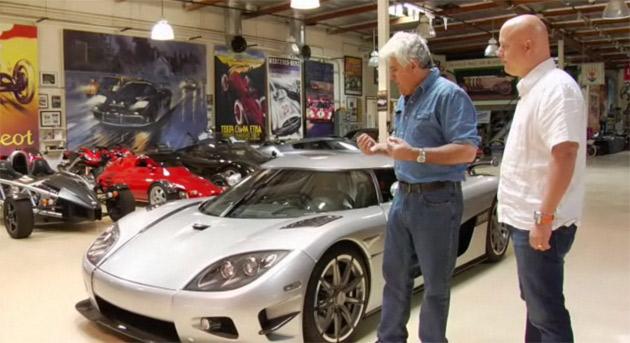 Data collected and page written by Matt
Last updated 27 October 2015